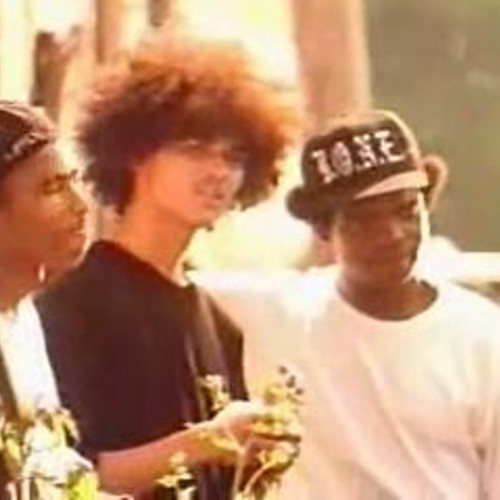 Sometimes a bunch of good electronic music comes out all at once in Japan, and it ends up being easiest to feature it all in one nice post. Today is one of those days.
Osaka's Cloudy Busey is no stranger to making heavy-feelings dance music – his Only Devotion mixtape under the moniker Bobcat showcases that side wonderfully. So new song "TRB," recorded under his Outdoorminer guise, isn't a big shock, although it seems even more chest-pounding. Mainly, the bass on this track is thick, and the vocal samples swirl around, adding an element of menace and mystery to this song. Plus, it's great for head bobbing.
Japanese track-maker Visko, meanwhile, goes for something a bit more slow burning and light on new track "GJ部." Peppered with vocal tics seemingly taken from anime, the track takes it time to get to the end but goes through enough lovely phases to never feel like a chore.
Last up is a new demo from Miii, who explores what voices can do over the course of his new demo "Flow From Frame." The actual music here is simple – stuttering electronics, a nifty little synth breakdown, – but the real draw is seeing how Miii plays around with various voices modified in various ways. Listen below.