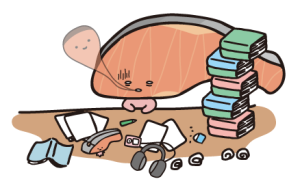 It has been a busy last few days around these parts, not helped by me finally downloading a certain wonderful cat game, and this blog has fallen behind a bit. That's no good! Here is a catch-up post of a few notable releases from this week.
– Tokyo's LLLL posted the free-to-download "Times Can Be Hard," inspired by current events going down in America recently. "This is not meant to be any political statement. but I felt very emotional about recent incident in America and this is my response as an artist," he writes. Listen below.
– The always-busy Boys Age teamed up with Annie The Clumsy for a collaborative collection. On the front half, Boys Age deliver an easy-going set, featuring a clearer version of last year's "Crystal Killer." Annie The Clumsy, meanwhile, delivers happy-sounding ukulele music hiding biting lyrics (though a title like "You Bastard" sets the mood well). Get it here.
– I basically don't trust anything tagged "Japanese" (or featuring Japanese characters on the artwork) on Bandcamp anymore, but I'm going to roll the dice on DJ NHK Guy and his new OMG NHK ILY EP because 1. that name and 2. it is out via Fukuoka's Yesterday Once More, which works for me. Oh and 3. it's a fun five-song set opening with a Picnic Women worthy bouncer turning the Jackson 5 into pure helium. And from there NHK Guy is off, with the crystaline boogie freakout "Go Go" to the dramatic "Pretty & Brown." Get it here.