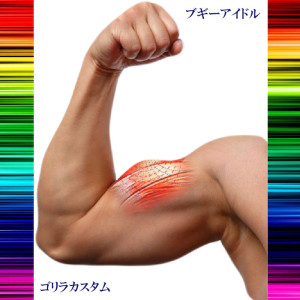 Still catching up a bit, will start sneaking in some newer songs tomorrow, but first three electronic producers who dropped releases on the world before 2016 kicked off.
– Boogie Idol had an eventful 2015, helping keep the neon glitz of Bubble Era Japan alive across solo releases and compilation appearances. He closed out the year with a few new songs, highlighted by the bouncy "Gorilla Custom," which features some really nifty synth solos and a few moments that make it seem like Kirby's Decadent Dreamland. Get it here.
– Osaka's BlackglassG hooked up with Trekkie Trax for a shifty little collection called You Gotta Be Hard, a set highlighted by the title track, a collaboration with producer Amunoa who you would expect to be hyperactive, but here helps deliver a far more patient (but rewarding) experience. Get it here.
– The always busy Dubb Parade snuck a new collection called Bass And Echo on December 30, getting one more release in before the end of 2015. Get it here.