And now the final list begins…here is part one of our "best albums" list, featuring our favorite Japanese releases of the year.
#30 Wata Megumi Blindman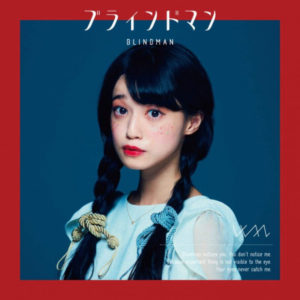 Wata Megumi's nervy pop has always felt just off, regardless of whether she was taking aim at society as a whole or otherwise. Blindman aims for something more ambitious, presenting a cohesive work set off by murmured spoken-word passages, that add to the shadowy slow-burn of this brief album. The center of Blindman is the titular dramatic number that allows Wata to show off her voice, but the real highlight comes on "Run! Run! Run!," the album's climax and one moment of galloping escapism.
#29 Boogie Idol Yoru No Graffiti And Mall Pop Hits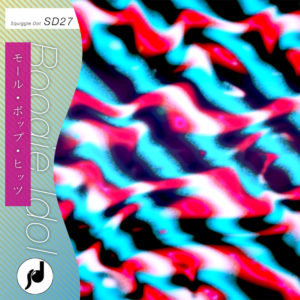 Looking back for musical cues is nothing new in the Japanese music scene, whether at the highest peaks of pop or on the indie levels. Yet it felt like lifting ideas from yesteryear was especially in across 2016, with the "city pop revival" reaching its commercial peak with Suchmos breakout records (errrr, or maybe it was that Arashi song written by Tatsuro Yamashita and Mariya Takeuchi). Oftentimes though, these outfits sounded content to borrow a very surface-level sound, maybe drizzle on some Vocoder and call it a day. Not so with Boogie Idol, who plays up the emotion all those twinkling synth sounds conjure up…with a little humor dashed in, too. These two releases showed off his 24-karat magic in all their shininess, Yoru No Graffiti leaning towards sparser sounds (well, save for the dizzying finale) while the dizzying Mall Pop Hits later in the year ramped up the energy. Few make the past sound so alive like him. Get Yoru No Graffiti here, and Mall Pop Hits here.
#28 Chelmico Chelmico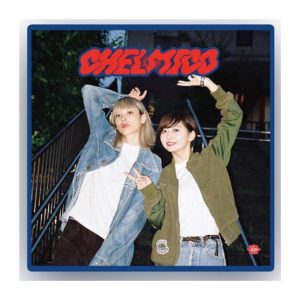 Women rappers and rap groups often have to think of creative ways to stand out, in ways their male counterparts rarely have to worry about. A lot of this spurs some really great music pushing Japanese rap in interesting new directions, but sometimes it's nice for a duo such as Chelmico to come around and find the right balance between pop and more conventional rhyming. Gone are the netlabel electro-freakouts of last year, swapped out for the vibe of Rachel and Mamiko's very first song "Labyrinth '97." Slower tempos and a lot of piano melodies, optimal for the pair to trade lines over, building up to big gooey hooks. Chelmico saw some of their most jubilant numbers yet, including the summer bounce of "Love Is Over," featuring production credits from Mikeneko Homeless.
#27 Cemetery Denial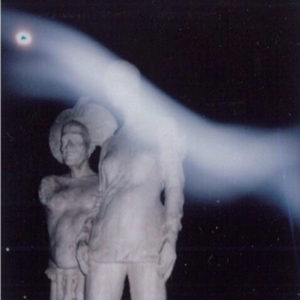 This year's winner for "album that makes me utter the word 'uneasy' the most," Cemetery's debut matched twinkling melodies up with throbbing beats and samples of what sounded like radio conversations and lost film dialogue. Following the the steps of Jesse Ruins and others around the Cuz Me Pain universe, Denial adds dashes of brightness amidst this molasses vibe. Unlike those, though, Denial never stops sinking and letting the darker edges grow in size, turning numbers such as "Sommer Andes" and the icy "Vit" into shadowy triumphs. Get it here.
#26 Homecomings Sale Of Broken Dreams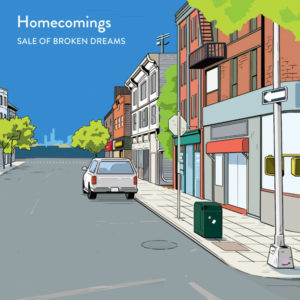 Plenty of indie-pop fixates on melancholy, but oftentimes in big broad strokes, the most succinct moments being location and maybe time of day. Kyoto's Homecomings have long stood out for their attention to details, and Sale Of Broken Dreams found them sharpening their dear-diary focus on small bits that built up the atmosphere of their downtrodden rock songs. The settings are clear — Central Park, New Year's Eve, a baseball field — and the focus falls on telling short stories defined by bittersweet encounters and painful memories. What makes it come alive, though, is Homecomings playing, which runs from sweetly bare ("Perfect Sounds Forever") to forceful ("Hurts").
#25 Metome Feather And Palm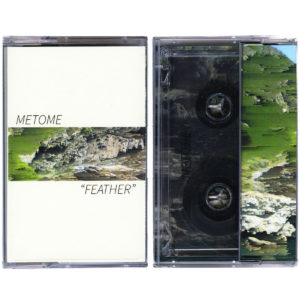 Texture has always been central to Osaka producer Metome's music, but he explored the feel of sound more than ever on these pair releases in 2016. Feather finds him juxtaposing the gross with the light, placing slimy squishing sounds next to breezy synth melodies ("Child Friend") or Gollum-esque speak alongside rumbling bass ("Room Key"). As it will become clear as this list unfolds, the most interesting music (and, I mean just look at the title, the best) to come out of Japan in 2016 deconstructed just what sounds could be, and Feather found an artist who previously loved creating music Rube Goldberg machines cutting into them. Get it here.
Palm, then, served as a lovely counterpart to Feather, the three songs comprising it sounding more like, well, songs, but still offering a new twist on Metome's sound. Faded and ghostly, tracks like "Rolling" make ideal soundtracks to beach resorts in the off season, explorations in minimalism and seeing how much one can get from a little…another persistent theme in Japanese music this year. Get it here.
#24 Crunch Blue Blue Blue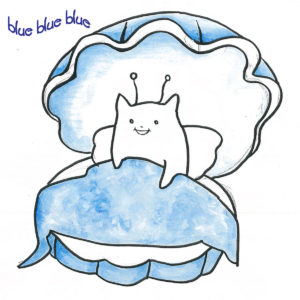 Cutest album art of the year, by a mile.
Nagoya's Crunch don't strip down the songs on Blue Blue Blue, but rather carve out enough space within the guitars and drums to let the emotion central to their music come through clearly. And, as the title drives home, it leans towards dejected and thoughtful…the sort of deep recollection that only makes bad feelings worse the more you dwell on them. "Blue" is the standout, and one of the year's best, a spacious number growing in intensity but without reaching a true ending, rather letting the uncertainty hang in the air. Still, even an album as eyes-to-the-ground as this one finds some sunlight in closer "Passing Shower," a reminder that not all unresolved endings have to be downers. Get it here.
#23 Her Ghost Friend I Love The World With You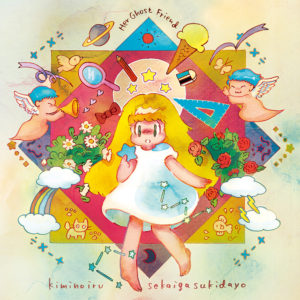 Easily the most upbeat inclusion on this list, dreamy pop duo Her Ghost Friend's latest album found the pair at their most chipper, offering a bit of brightness in a year most would label as bleak. Producer DJ Obake was at his most experimental here, jumping between headphone channels on the wispy "Vanilla Sky" and creating wobbly beats on "Everything, Everything." Shinobu Ono, meanwhile, gives life to these blurry tracks, bringing a voice that has long added a wonder to more upbeat numbers, and can turn downcast when necessary. Yet across I Love The World With You, they embrace positive feeling wrapped up in some of the cleverest pop production out of Japan this year.
#22 Suiyoubi No Campanella UMA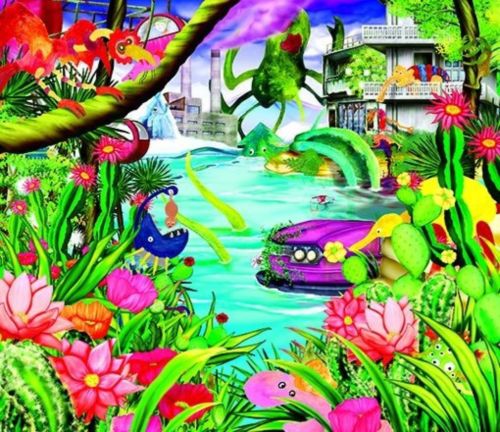 As long as a schism between major label music companies and independent scenes has existed, the fear that an artist moving from the latter to the prior would result in an avalanche of bad shit has held strong. Which is certainly warranted, and will persist until the gap between the two worlds vanishes completely (just kidding, maybe when we all drown!). Yet if UMA hints at what Suiyoubi No Campanella is going to do in the limelight, I'm not sure any doubts are really necessary at the moment at least. As far as tip-top label offerings go, I think only "Circle" beat this one in pure sonic weirdness, unless you can point me to another Warner Brothers album featuring parallel-universe trop-pop, electro-folk songs dedicated to cartoon unicorns and Matthewdavid production work. Which would all just be signifiers, if the group themselves…and whirling dervish KOM_I in particular…didn't commit themselves to it, but they do, and the end result is one of the odder groups to crash SMAP X SMAP.
Ready for one final twist? Compared to last year's Zipang, which offered a concise summation of Suiyoubi's sound while also showing off their pop credentials, UMA suffers because it's actually a touch stranger. When the trio figure out how to balance the two, watch out.
#21 Yoshimi Tokyo Restricted Area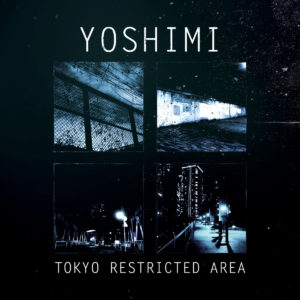 A classic description of Tokyo goes something like "it's a city where the future meets the past," you know robots working in a Softbank store steps away from an old temple. Yoshimi Hishida subscribes to a familiar view, albeit with the cuddly edges replaced by concrete slabs. Tokyo Restricted Area is his ode to the capital, an abrasive set done in a style he's dubbed "Japanese hell trap." That means a lot of stiff percussion mixed with traditional Japanese instruments. Restricted Area constricts, oftentimes unfolding slowly with shamisen plucks and bells building an ominous atmosphere ("Refoulement") or letting throaty distorted samples run wild over slow-burning synths out of a horror movie ("I Had So Many Names"). Maybe not the sort of representation the Olympic Committee will be putting forth anytime soon, but for everyone who often feels smothered by the metropolis, Restricted Area makes for a great soundtrack. Get it here.