#40 Parkgolf Reo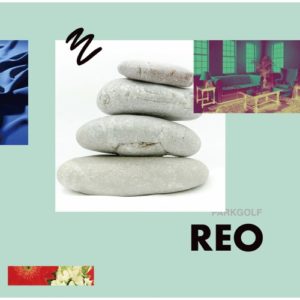 Reo found Sapporro-born producer Parkgolf stepping into new territory. Mainly, he tried to bring other voices into his Technicolor world. These new additions revealed previously unseen perspectives on his style — rapper GOODMOODGOKU gets him to craft one of his breeziest beats to date on "All Eyes On You," while working with Emi Okamoto on "Dance No Aiz" revealed a populist approach for the producer, showing he can lay down something that doesn't sound too wonky for car radio. Yet he knows to feed the base too, and Reo locks on thanks to power surges like "Silk Curtain" and "Crush On," his most focused rave-offs yet.
#39 YUC'e Future Cake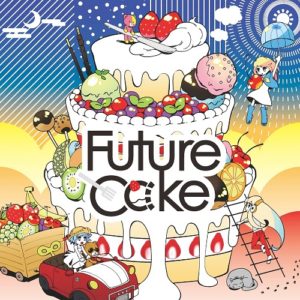 The concept of "kawaii bass" has always been a tenuous one, and 2017 saw a lot of artists pegged as part of that anime-adjacent sub-genre bristle at the connection. A valid reaction, but Tokyo's YUC'e just barreled ahead and beat all of them with her first full-length Future Cake. Rather than sweat the sweet stuff, she embraced maximalist dance-pop loaded with bells and whistles…and bass drops, razor-thin vocal samples falling over themselves, and samples galore. And she was front for all of it, practically taunting listeners to "you need a / you need a / you need spice in your life" on the delirious "Poison" and swaying in time with the dizzying swing of "Night Club Junkie" (tilt your head just right and Future Cake starts sounding very Shibuya-kei in its references, but without any of the nostalgia trappings). YUC'e went all in on this hyper style without hesitation, and Future Cake argues she should be the one to break out because of it.
#38 Mondo Grosso Reborn Again and Always Starting New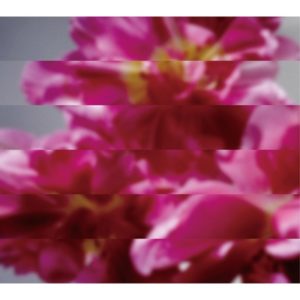 This isn't just because of "Labyrinth," though that elegant fever dream goes a long way to explaining why the first album from Shinichi Osawa's Mondo Grosso project in over a decade lands here. Reborn Again And Always Starting New finds Osawa bringing the best out of guest singers, pairing them up with just the right woozy backdrop to underline their strengths. Etsuko Yakushimaru brings her whisper-sing to the bedroom party line of "Hello, Do You Copy?," while Aska Saito of Nogizaka46 transforms from chirpy idol to melancholy astronaut on the lonely propulsion of "Planet Tantra." Nearly everyone brings it for Mondo Grosso's much-discussed return, but yeah…it does all kind of come down to "Labyrinth." Even if this hadn't creeped into the mainstream, the wispy attempt at holding on to a specific moment of attraction between two people would have been one for the time capsule.
#37 Chelmico EP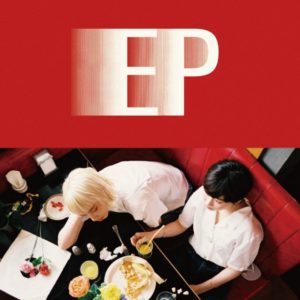 EP does exactly what a release almost sarcastically called "EP" should do — after grabbing attention with their own uploads and putting out a full-length-slash-mission-statement, Chelmico break out a short set showing a few new angles to their hip-hop. And like a good phone call with a friend, this rush of news delights in the present and makes the future look all the better. They continue to channel the party-starting energy of Rip Slyme and Halcali on cuts like "Drive," but watch them lower the mood a bit on the spacier "Zuruine." Or watch them cosplay as The Drums on the clap-happy "Countdown," and do it well. Most importantly, marvel at all their pop potential on the hop-scotching "Highlight," overflowing with charm and complete with a video justifying Lute's travel expenditures.
#36 Metoronori Hanryo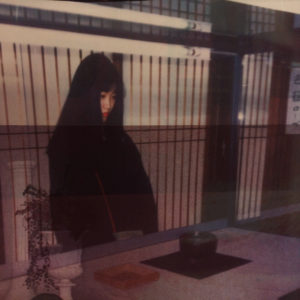 That the musical Moonside Metoronori has constructed over the last few years feels inviting on Hanryo speaks to her all-in approach. Notes bend, Metoronori herself murmurs beneath the seasick melodies that break into new ideas, and noises just bubble up to change the whole complexion of a tune all at once. But now all these warped edges and surprising bursts of accordion (!?) feel like home rather than a parallel pop world. Hanryo is the sound of Metoronori settling in. Get it here, or listen below.
#35 Cornelius Mellow Waves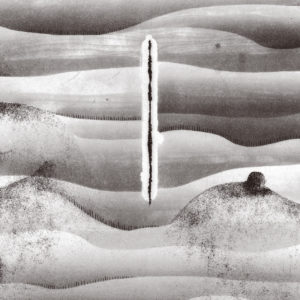 Keigo Oyamada made his name preserving the sounds of old and obscure sound, refashioning the music of yesteryear into something new, a pure celebration. Mellow Waves found Oyamada preserving his own memories. "What's on your mind is what changes. For example, our childhood idols dying off, like Prince and Michael Jackson and David Bowie. And then you have friends who die on you as well. It gives you a sense of mortality," Oyamada told me earlier this year, and this newfound awareness abounds on his first album as Cornelius in 11 years. The music recalls Point or Sensuous, but the mood around it has changed — everything snaps in place on "If You're Here," but Oyamada drifts along, trying to hold on to a sentimental memory. "Dear Future Person" features glassy additions and familiar guitar touches, but features a somber vocal. For an artist whose lyrics were often secondary to sound, Mellow Waves captured Oyamada putting more weight to what he said.
Which would be interesting enough a study on its own, but Mellow Waves still makes room for playful sonic experiments, a reminder that aging and the recognition of looming death doesn't have to be a total bummer. He's still constructing stereophonic sound collages like the seagull-heavy "Surfing On Mind Wave, Pt.2," and breaks out his graphing paper for "Helix / Spiral." And even in more vulnerable moments, he darted ahead on "Sometime / Someplace" and "In A Dream." His mind might be getting a bit heavier, but Mellow Waves still glows.
#34 CHAI Pink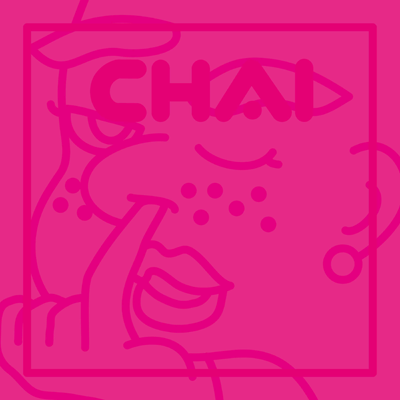 Nothing wrong with a hyperactive streak, but balance ends up key. There's a reason nobody likes the wacky-random dude in the dorm or Dwight Howard, and it's because they always set themselves to "zany." CHAI spend most of Pink pinballing all over the place, imitating barnyard animals (or babies) and shouting in unison a lot. It turned them into one of 2017's big band-to-watch candidates, landing praise from Gotch and Kyary Pamyu Pamyu among others, but the secret to their success is in the moments when they slow it down. CHAI do sentimental just as well, and sweeter numbers such as "Horechatta" and "Sayonara Complex," or high-tempo-gone-dream-pop like "Fried" offer as wonderful come downs after the more playful scream-a-longs. And that made those herky-jerkier cuts all the better, every twist and holler all the more effective after room to breath.
#33 Shigge Burn Out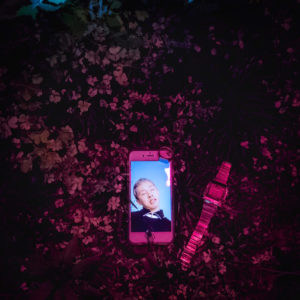 Easily the most unexpected artist I saw all year to land on Apple Music's "new artist spotlight" thing — but also the one that made me most giddy to pay whateveramountitis monthly to fund Carpool Karaoke — came when Shigge stepped into the spotlight for Burn Out. The head honcho at Fukuoka's Yesterday Once More label offered new listeners a wonderful gateway into the follow-the-bouncing-ball tempos and sample barrages he's been exploring for the last few years out in the west. He gets spacious on the fizzy "Nobody," and turned dancefloor shufflers into sweltering cuts with the woozy "Chav Girl Sweat" and tipsy house bend of "Heat." And who needs adjectives when you have the title track, a party starter hinting at why he got all those populist praises. Get it here, or listen below.
#32 Various Artists Throw Away Your CDs And Go Out To A Show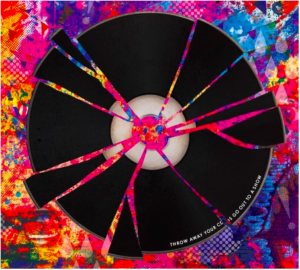 Japan's indie rock scenes can be tough to learn about, and sometimes on purpose. Writer / Call And Response Records founder Ian Martin touches on this in Quit Your Band! Musical Notes from the Japanese Underground, focusing in on how many artists in scenes across the country opt to avoid social media platforms, focusing purely on the music. This proves to make learning about many of them tough for anyone living outside these physical places…say, you learn about Japanese music news from a blog dependent on SoundCloud and Bandcamp embeds.
Luckily, Martin's label put together Throw Away Your CDs And Go Out To A Show, a 17-song compilation featuring bands currently existing on the independent fringes of Japanese rock. Familiar names pop up — Melt Banana, YOLZ IN THE SKY — but it's the chance to hear the scrambled rock talk of Second Apartment or the smashed-glass funhouse of FLUID, fractured rock numbers that stand out in a year where the mainstream side of things smoothed out. In the same way Quit Your Band captures a period in the Japanese indie rock scene fading away and celebrates it, Throw Away Your CDs offers a snapshot of now, saving it for anyone who wants it to find. Get it here.
#31 Cemetery Vessels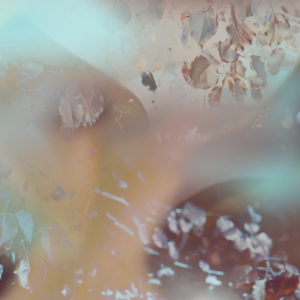 Unease flows through the music of Tokyo's Cemetery, but it's the soaring moments scattered across Vessels that make the sense of something being just off all the more striking. Washes of warm synth bathe over nearly every song here, giving the bird-and-frog-sample-accented opener "Turdus Philomelos" an inviting air while transforming centerpiece "House Of Angels Healing Their Wounds" into a sky-bound ambient cut. Look beyond those swells, though, and songs hide unsettling details — muffled voices talking under the cavern-moist electronics of "Riffs," crunching noises interrupting the playroom melody of "I.C.Y. Palace." Few releases managed to be as calming and creepy as this one. Get it here.