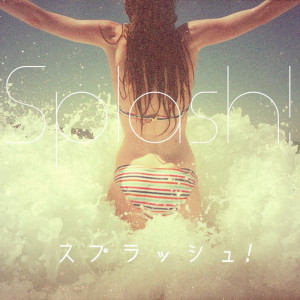 Remember chillwave? Sure you do. Well, it's dead, if you ask various kinda-forced articles about the topic. On to…what's cool now, maybe Pitch Perfect 2 will make a capella cool again.
One of the elements of the Japanese indie-music scene that I find very admirable is how things that eventually get tossed out in the West keep trudging on over here, usually taking on interesting new shapes nobody in the U.S. or England thought of because they were too busy becoming a future-funk virtuoso. Chillwave remains a style certain artists in Japan gravitate to, milking its nostalgia for the past wrapped up in samples and synthesizers and often coming up with lovely ideas. Takeaki Oda's Splash! screams "chillwave" from the title, and with a vaguely cost-friendly theme running throughout, it is proud of this. The title track is all bouncy fun, synths glistening off while bodies woo-off in the distance.
Splash!, though, resembles the work of Shortcake Collage Tape more than chillwave staples such as Washed Out or Toro Y Moi. Both create a faded sound using technology that ends up looped, and both draw nostalgia from anime samples (see the bubbly "Aquamarine"). And, beneath all the tropical vibes, there is a really longful center to Splash!. "Air," featuring mumbled singing, reveals the melancholy lurking beneath all those sun dapples, though it is final song "The World Without You" that really pushes it in. It's a barely there meditation, full of bird chirps and a few muffled lines of singing that resembles American Football more than any chillwave act. Get it here, or listen below.