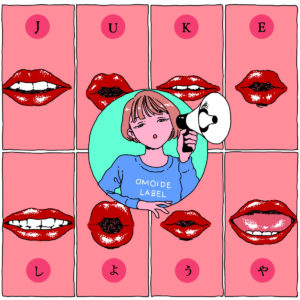 It makes sense, when you think about…of course artists share new music primarily on the weekend, that's the time they are free, just like everyone else in the world. So a round-up post…especially after a pretty fruitful weekend for new electronic highlights out of the country…seems appropriate.
– Omoide Label dabbles in all sorts of sounds, one of which is juke. They've put out a handful of compilations centering around the skittery style, and the cryptically titled Juke Shiyouya Barren Ilusion ~ Remember Hiroki Yamamura is the biggest yet, spanning two volumes and artists hailing from all over the island and from all sorts of camps. The style leans towards juke, though in many forms — CRZKNY serves up some sweet reflective bounce on "I Spit On Your Grave Part III" while GAKI3 leans on traditional Japanese sounds on "Edo Juke." And Hiroki Yamamura pops up twice, once on each comp (a bit more of a fan of Vol. 1's "Let Me Love You"). This is massive, and well worth your time if you are coming around to Japanese juke. Get them here, or listen below.
– Kyoto's Madegg has been moving in all sorts of directions over the last month, but "Lightning" is a welcome bit of relaxing vibing for the weekend. It is a fragmented dance number, but compared to some of his harsher material in recent months, this shifty number is like a digital pillow. Listen below.
– Last week, Hikaru Utada made her much-anticipated comeback when a few short versions of her new songs emerged online (and are now not as easy to find). They are pretty boring piano ballads, the sort of trudges any artist could have released and, if you were trying to explain to someone why Utada is such a vaunted name in J-pop, would not help your case. You'd be better off pointing to something like "Sakura Drops," an elegant merger of traditional Japanese sounds, balladry and '60s pop among other things that sounds as alive today as it did (surely) in 2002.
Another name that has got some attention recently, Kyoto's Toyomu (stylized TOYOMU), did what he does best and give his spin on "Sakura Drops," a deconstruction of it that offers a new perspective on it. Weirdly enough, what it does best is remind how good Utada sounded back then — well, and adds in some skippy vocal slices. Listen below.