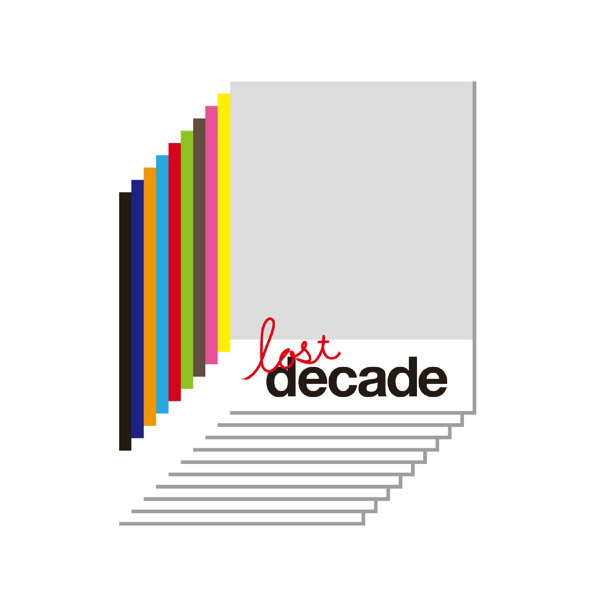 Tofubeats doesn't really bother introducing himself on Lost Decade, his first original album out on a major label. He's been kicking around the Japanese music scene since 2006, grabbing attention for his indie-level beats and his work with mainstream J-Pop idol groups like Lyrical School (formerly sex-toy-sponsored Tengal6) and 9nine. Even though this will be his first collection of money available across the country in major music outlets, the Kobe producer realizes he has a large enough fanbase that he doesn't have to make THAT big a splash. Rather, he approaches Lost Decade like a challenge – on a major label now, how much can he fit into one album? How many guests – from rappers he's worked with for years to pop stars – can he cram onto one disc, presumably on his label's dime? The answer to both is A LOT.
Lost Decade goes full stuffed-crust-deluxe pizza, holding nothing back over the course of it's hour-plus playing time. The album is split between solo songs and ones with featured spots. Sonically, Tofubeats shuns a singular sound instead of celebrating all of his influences in flurries – he's most indebted to hip-hop production, but he isn't skimping on the rest of his record collection here. This is a packed album, one that can be a slog at a times and too dependent on its guests, but also has a knack for showing what Tofubeats can do himself…especially with major-label money behind him
The production across Lost Decade is strong, among the best work Tofubeats has recorded. Pinning his approach down isn't a simple task…something something hip-hop…but over the course of this album he shows a few constants. He veers towards the synth heavy, and his percussion tends to sound built for a tropical party. He often speeds the music up to ridiculous levels, and often puts the vocals through similar manipulation (see the skippy "I Don't Care," one of the disc's finest cuts). He does laid-back grooves well, exemplified by "All I Wanna Do," but equally excels at the frantic on "Time Thieves." His best song, though, remains the one that forces him to build – "Synthesizer," originally out last year, staggers thanks to a slow rise that pays off by the end with a dizzying hook. It's Tofubeats at his most dramatic.
But at least half of this album puts equal emphasis on his guests, who are more of a mixed bag. The big revelation on Lost Decade is that Tofubeats has a knack for creating pop music ideal for women to sing over. Seira Kariya provides the vocals for "So What!," the album's biggest pop moment, a retro-J-Pop-tinged number that's all triumphant high kicks and guitar solos that somehow come off as totally natural. Tofubeats has been caught up in the J-Pop game for awhile now, but this sounds like a breakthrough for him on that front. Nanba Shiho swings by for the title track and provides pleasant enough singing over a piano-heavy track. The rappers, meanwhile, are a bit harder to place. Some, like cotton-mouthed ERA, are love-it-or-hate-it types, and his appearance on the otherwise nocturnal-pool-swim of a song is tough to read. Sky-Hi does an admirable job keeping up with the trap-turned-technicolor madness of "Fresh Salad," but the rest of the rap "featuring" spots seem like dudes intruding on a quality beat I just want to hear alone.
Lost Decade is too crowded and, at times, too scattershot to reach the levels of a truly great album. Yet as a sandbox for one of the more talented young producers in Japan to play around in – and create some staggering sandcastles, like "Synthesizer," "I Don't Care" and "So What!," – it's a winner. It might not be the easiest album to sit through, but it's packed with great moments. Listen to the whole thing below.