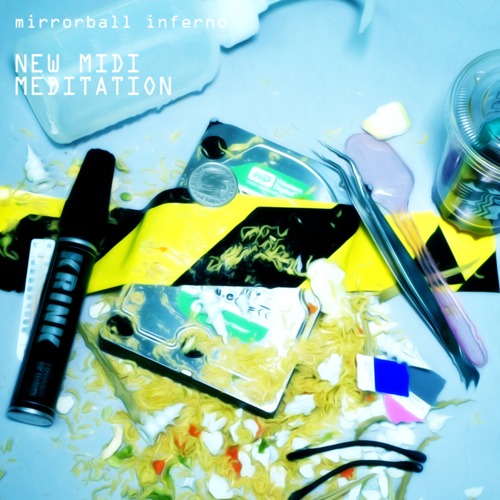 So much electronic music has slithered out over the past few days, let's spend some time catching up with three of the better tracks to pop up online from the Japanese scene.
– Maltine Records at this point serves as a seal of quality as much as a label, as they tend to do a pretty good job with what they release into the wilds of the Internet. They are far from perfect, but pretty darn good. Mirrorball Inferno's "Have A Sex, Kanchi," treads the line between good and bad for a little over half its run time, the track content to lay out a squelchy synth storm, which sounds fine except it sorta just runs in place. Oh, but when it finally hits the sweet spot…when everything shifts, and a stuttering vocal enters the song and it suddenly glitters into a strobey dance number…yep, that's a Maltine release.
– Alloapm has been busy, what with releasing an EP and all, but he's found time to pursue side-project Waver Friends, who are a touch more vapor-funk (if that's a real thing) than the main project. "Boogie Woogie City Lights" certainly grooves, but conceals a surprisingly tender heart, mainly thanks to guest vocalist Mathieu's singing.
– Finally, Osaka-based label Perfect Touch has been keeping busy with a new release from Los Angeles artist Free The Robots. You should go buy that over here, because the whole thing is a solid EP, but for this blog's purposes, let's zoom in on a remix courtesy of Ryuei Kotoge. Here his rework of "Take Flight" below.