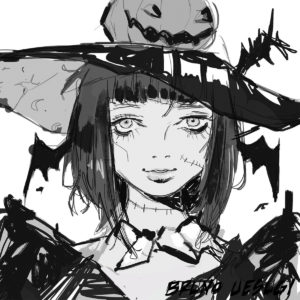 Lots of good releases over the past couple of days, here's a quick round-up:
— Bruno Uesugi celebrated Halloween with Untitled, a two-song set leaning towards the creepy (or at least unsettling). Although they can get harder hitting — looking at the second song here, with its concrete beats — Uesugi manages to give both numbers here a very foreboding atmosphere. Which, well, appropriate given the release. Get it here, or listen below.
— On the cheerier end…new Nyankobrq, who is back with "Happy End." Although certainly cute — the main vocal riff, in particular, goes heavy on the sugar — Nyankobrq is following the lead of other "kawaii bass" artists in moving away from cloying cuddliness into something more well rounded. Get it here, or listen below.
— Last, HVNS shares a new song of icy future bass with "FLLNLV," complete with rapped verses obscured by waves of electronics and affects. Despite the cold feeling the synths conjure up, HVNS turns them into a warm and lively number. Listen below.