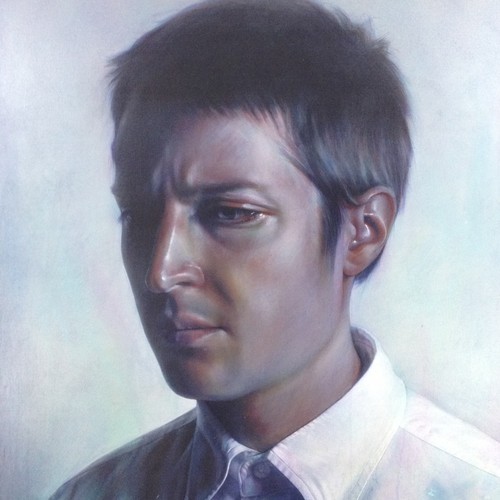 Why release an album in December???? Don't you know it won't appear on year-end lists???? Nobody who is anybody would release an album at the end of the year, right???? Oh.
Two great Japan-based artists released new albums this past week, and the only real loser is me, as neither of these could sneak onto this blog's best-of list. Both probably could have too, so let's give 'em a special Sunday post.
– Osaka's Cloudy Busey released the Wait In The Shade album last week, after holding off on them for some time. "I've smothered these songs long enough. they are probably perfect, they deserve to be let out," he writes in the description for this six-song set. Glad they did get out – they find the producer working to his strengths, creating dark songs with a dance edge. Opener "I Would Love You" sets the scene well – it is a percussion-heavy number…including cowbell…which could have mutated into a proper party number in other hands. But, as the Twilight Zone worthy intro suggests, this is anything but a party, with the vocals especially driving home the more despondent side of this song. Tracks like "The Promise Of Chance" and previously released stunner "A Spring Fuck You" take the formula even further…though he does make room for one sunny(ish) number in "Overcame The Sun." Get it here, or listen below.
– Tokyo's Ykiki Beat – a project associated with the super-promising DYGLW and Timothy Work – has collected a handful of songs that have popped up on SoundCloud (also under his other projects) and compiled them into the hook-tastic Tired Of Dreams collection. This thing is loaded with choruses – "Garden," "Hollywood!," "Elise" and "Roll The Dice" being immediate highlights. Ykiki Beat also makes room for more reflective numbers like "Younger Life" and the chillwave-ish "London Echoes." Get it here, or listen below.