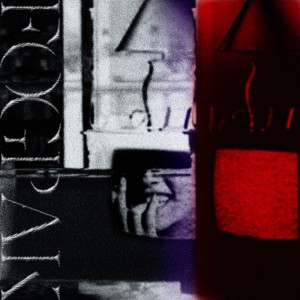 Late last year, the electronic-music-from-all-across-Japan compilation Fogpak #4 came out, and it was a fantastic collection of digital music from all over this fine country. At 21 tracks, though, it could feel a little daunting, regardless of how much great music the folks behind crammed into it.
Welp, Fogpak #5 dropped over the weekend and it has upped the ante – the latest installment in what is becoming one of the most important electronic compilations in Japan features 32 tracks, and goes on way longer than any previous Fogpak. This might be the most cohesive document of Japan's contemporary electronic scene to date, a hugely ambitious release that can be a challenge to listen to straight through but houses some excellent music. Choosing highlights is a tough choice, though familiar names can always be trusted. Picnic Women gets jazzy on the subdued juke number "Another Night," while OKLobby's twinkling "Cryptid" is actually one of the best tunes they've ever done, and better than a fair chunk of their most recently released album (which is pretty good!). And Hiroshima's CRZKNY back at making shiver-inducing stuff presumably about the futility of conflict on the steel "Cold Winter Warfare."
A few other quick-hit highlights: Hokkaido-based producer PARKGOLF starts the whole comp off strong with the colorful "DON'T SLEEP…," which really takes off when a electro muffled voice appears underneath the cyberfunk organ. I'm pretty sure Doopiio samples Drake on "33rd Sadly," while Ninja Drinks Wine teams up with Yusaku Harada and…not making this up…Nintendo to create a rap song that features some relaxed bass and samples taken from Mario video games. Licaxxx integrates a female singing voice into her "Repeat" and crafts something with a distinct human side to it. And PNDR PSLY, who is one of the major players in putting these Fogpak's together, also shines as a producer on the whimsical stomp of "Spinning Ouroboros."
The real joy of Fogpak #5 though is that, with so much here, there is bound to be something for everyone who downloads this thing. It can be take in all at once, but it's essential that it be this big. Get it here.