#30 Haruno Filia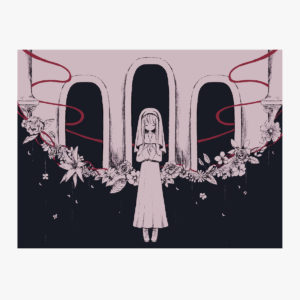 Vocalid remains one of the most intriguing instruments available in the world today, and 2018 saw plenty of artists — many of them outside of Japan — use it in thrilling ways (check Kira's The Introduction for one good example). Domestically, Haruno's Filia stuck around in our minds the most this year, in large part because of how they used the familiar digi-warble of Hatsune Miku. They don't do anything radical with the software, opting rather to use her in a traditional vocalist way, but Filia puts her electronic delivery against delicate arrangements and dreamy dance-pop, which proves to be a great match with the technology. Filia is downright understated, but uses all of its parts just right to get the most out of them, and show interesting ways to apply tools still revealing themselves. Get it here, or listen below.
#29 Cor!s Temporary Prose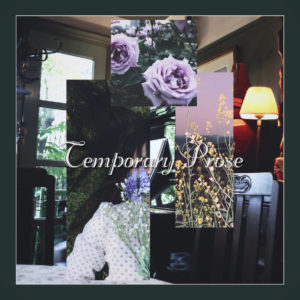 Temporary Prose synthesizes electronic styles that have enjoyed varying waves of love in Japan over the last decade into one set of upbeat bangers concealing an elegance. Cor!s has been involved in this community for pretty much the whole time — whether by releasing solo material or working in the Adam's Family-indebted KiWi — and her latest individual creation almost serves as a tribute to these times. She does strobed-out two-step with a dash of jazz on "Musées du Surréalisme" while wading into the warped waters of future bass for the yearning "Moonlight." She twists into orchestrated wonder, and later puts together something that feels like throwback J-pop on the charming "Tenkou Majo." Right in the center is "Firefly," a big fest-ready scream-a-long as imagined from a bedroom creator's vision. Like most of Temporary Prose, it's a celebration of what an independent electronic artist can pull off. Get it here, or listen below.
#28 Fuji Chao Welcome To Underground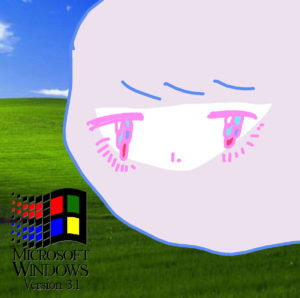 Fuji Chao's world feels more familiar, a little more comfortable to step into on Welcome To Underground. Not to say it isn't as striking as previous creations from the Tokyo bedroom artist. Underground puts her approach to sampling and melody to the forefront, featuring twinkling piano set against nervy electro ("'Princess'" and "Electro Fuck Rain") and glitched-out drum 'n' bass ("Internet Fight"). It's her most unnerving release thanks to synthesizers pitched in all kinds of directions, and even comes complete with the grotesque ("Hello Kitty's" puking samples). But needled throughout it all is Fuji Chao's own voice, rapping and delivering spoken-word confessions in equal measures and lending a familiar intimacy to the music. Get it here, or listen below.
#27 Iri Juice + Only One EP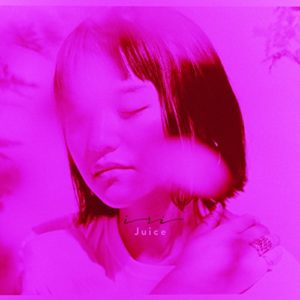 Perhaps because of the looming arrival of a new era or maybe Namie Amuro's retirement reminded everyone that solo women artists could conceivably kill it, 2018 saw a whole bunch of new female performers try to establish themselves as the next big act. Aimyon got the mainstream push thanks to her ability to balance singer-songwriter duties with the type of image that gets you on Music Station, while Riri offered something feeling more young, albeit with a lot of tunes that feel like Daiso-grade Ariana Grande material. For my money, Iri is the best of this crop, with this pair of releases offering some of the best mutations on J-pop this year. Part of that comes from the collaborators she works with. Producers include Kenmochi Hidefumi of Suiyubi No Campanella, the Tokyo Recordings crew and Wonk, all of which offers slightly off-beat takes on pop that give Juice in particular a late-night-wandering-the-city vibe. But Iri herself deserves the most praise. Besides composing the bulk of material on these releases herself, she also brings a huskier, more melancholy voice to these songs, capable of both singing and rapping.
#26 Various Artists NC4K Collection Vol. 1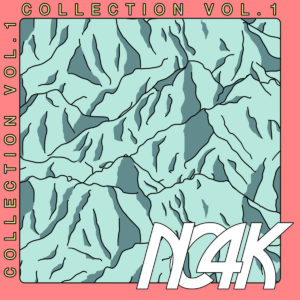 Kansai stays steps ahead of everyone else when it comes to electronic music in Japan, and the fledgling No Collar 4 Kicks label continuously offered some of the best mutations on house music across 2018. Individual releases from Stones Taro and Paperkraft stood out, but the label's first compilation offered a well-rounded mission statement…and a pretty thumping set of internet-grazed house music. All of the label's heavy hitters show up, from Stones Taro delivering a suave track accented by skittery percussion, Paperkraft building on their "lo-fi house" vibe via striking vibraphone notes, and Pee. J Anderson offering up a delirious floor mover via "Blondes." But this comp also expands the universe, welcoming in Andrew from Trekkie Trax and Kansai long-stander BlackglassG, who fit in while also adding in new wrinkles to NC4K's vibe. Born in Kyoto, but welcoming in all. Get it here, or listen below.
#25 Yurufuwa Gang Mars Ice House II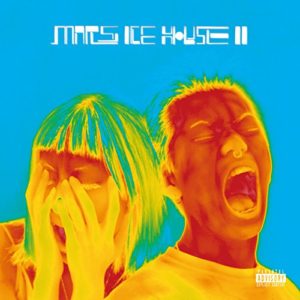 Mars Ice House captured a group making rap music but which existed far away from any rap community in Tokyo, resulting in an album of wonky songs birthed by a couple shut-ins obsessed with fast food and Netflix. Mars Ice House II finds them being consumed by a void. Yurufuwa Gang's second album finds them getting weirder and wilder and maybe a touch more narcotized. Whereas voices used to be glazed in Auto-tune, they are now smeared in it. "Palm Tree" is practically vapor. "Icy (Peppermint Acid)" moves at molasses speed, the feel of syrup more important than specific words or feelings. "Speed" is pure filtered chaos, and even the one straight-ahead banger ("JAXA," full of space allusions and rocket analogies) gets followed up by the somber ("We're Not Gonna Die Young").
The fear with Yurufuwa Gang is chalking up their success to being experimental, to being strange, basically to going beyond rap. But that's not right, because Mars Ice House II totally uses hip-hop as its foundation, and just finds the pair retreating deeper into their own world, into a place that is far murkier and trippy than hinted at just a year ago. It's digging into some deep places, but it results in a rap album out of Japan boasting its own attitude and style, albeit one that gets hazier as you dig in.
#24 Nariaki Obukuro Bunriha no Natsu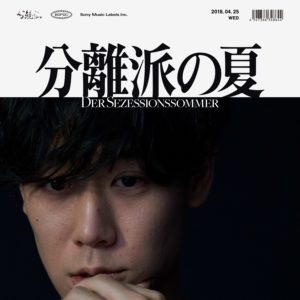 Nariaki Obukuro doesn't make pop songs, but turns what could be journal entries into deeply moving music. Bunriha no Natsu "A lot of J-pop just focuses on things that are outside of you, looking beyond the individual," he told me back in the spring ahead of this album (also of note, about J-pop: "It's awful"), and his solo debut stays true to that observation by exploring him in intimate, at times uncomfortable depth. Songs feature vivid details that could only come from lived experience — downing tequila in Shibuya, hanging out near Studio Alta in Shinjuku, daydreaming away in Guam — and gives plenty of space for his chameleon voice, capable of staggering high notes and lower-ranged sing-speak. Voice recordings from all over the world appear before songs, adding even more detail. It manages to both show its influences pretty clearly — especially when "Goodboy" comes around and reveals its Ladera Heights vibes — while also sounding completely alien from most other J-pop. It helps to have a veteran like Hikaru Utada producing and helping guide with her 20 years in the game. Even better to get her to hop on a song…which she does on centerpiece "Lonely One," a tipsy bit of longing pushed over the edge come Utada's spellbinding verse, one worthy of her own highlight reel.
#23 Le Makeup Matra EP + Life Intonation EP + Pure Voyage Diaries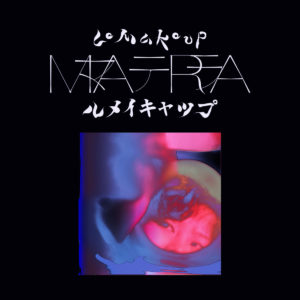 Osaka's Le Makeup continues to create music drawing from the everyday, choosing to zoom in on the personal during downright apocalyptic-feeling times. The releases put out over 2018 — highlighted by these three EPs — feel like letters from a close friend, each bringing new updates and wrinkles to what you though. Life Intonation builds on last year's breakthrough Hyper Earthy, offering up fragile tracks accented by acoustic guitar strums and Le Makeup's own voice lurking in the back. But by the time of the summer's Pure Voyage Diaries, that sing-talk delivery was becoming more prominent, Le Makeup letting their own feelings bleed over into the music more and more. It all boiled over with the fall's Matra EP put out by Eternal Dragonz. That intimate sound carried on but the singing only became clearer, and Le Makeup also pivoted back a bit to their original style, a thumping club-leaning sound. Everything that had defined this project over the last few years gestated into something new, both pointing towards an exciting future and giving one of the better sonic narratives of 2018. Click the links above, or listen below.
#22 Ventla, literally everything on Ventala's Bandcamp page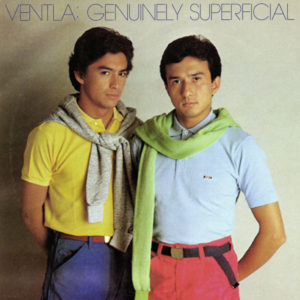 Cheating, to basically select 12 albums of brief-but-bonkers music from one of the stranger but stronger artists of this decade? Maybe, but hey, my list my rules, and beside if one entry deserves to have any semblance of "order" thrown into the blender and smoothied up, it should be Ventla. After years off the map — when I talked to Keith Rankin of Orange Milk Records for this piece, he genuinely wanted to know where the heck Ventla went, having not heard anything from them. This coming from a guy putting out his music at one point! — Ventla suddenly returned this summer with a new Bandcamp URL and projects for every finger. No beats lost, either, as these ten albums jumped from pleasant acoustic wonkery to talk-box-aided electro-squank to post-chillwave nostalgia warp outs loaded up with 8-bit whirlwinds. Choosing just one collection would go against the idea of Ventla — it's a cliche, but they've really created their own sonic world this decade, one fond of whistling and chubby synth melodies — so just dive in and hope for more. Go here.
#21 Oomori Seiko Kusokawa Party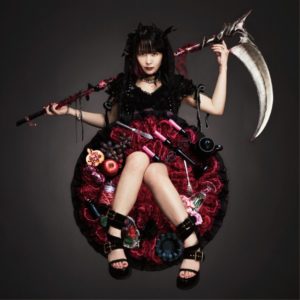 It's tough believing Kusokawa Party would be Oomori Seiko's most personal album to date. Everything she's done — from obscure CD-R to Avex-bolstered deluxe editions — overflows with what feels like cathartic release. But she told me that usually stems from observation, and that this set found her pulling from a different, personal place.
Whatever it captures, Kusokawa Party still delivers pretty much everything people want from Seiko (and what many people find repulsing). "Shinigami" takes J-pop balladry and turns it into a bottomless pit, the soaring end-credits vibes of most major label releases replaced with something darker, with little room for takeoff. She's more focused here, burrowing into harder rock sounds throughout to create something that feels a little more geared towards live crowds, but also allows for clever twists (see "Girl's Girl," Seiko's take on K-pop). But all that energy up front only makes the backend hit all the harder, when everything slows down and her best tool — her jittery voice — takes control. Wherever she draws from, the force remains the same.