#40 Kyary Pamyu Pamyu Japamyu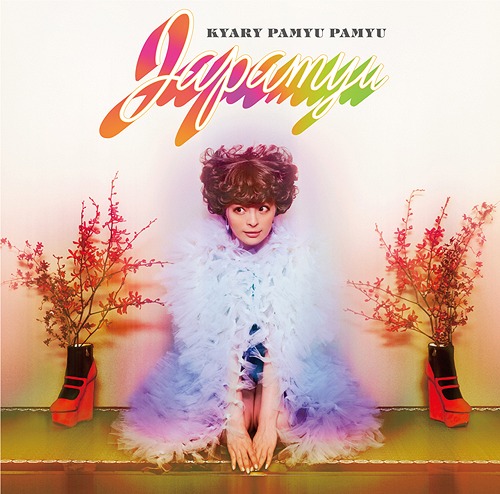 The world finally caught up to Yasutaka Nakata, and then Nakata himself tried to catch up with all the kids weaned on Capsule downloads. Looking at the J-pop producer's year could lead someone down multiple paths, but the one I keep coming back to is how Nakata — always chasing trends, even when he gets out in front of them like he did in the mid Aughts — is now imitating a sound he was already doing better a decade ago. It defines his first solo release / grab at Ultra main stage cred Virtual Native and pops up all over Perfume's Future Pop, an album I'd say is half intriguing and half shaky (but probably not deserving of heavy scorn or praise…Perfume are locked in at this point). Recently, he's done alright work with Daoko and he has a song dropping with Virtual YouTuber Kizuna AI soon, which says more about where music falls in Japan's digital culture than anything else.
Kyary Pamyu Pamyu, though, has a certain way of prompting Nakata to freshen up, and the fact he sounds motivated on her fourth full-length Japamyu makes it the Nakata-verse highlight of 2018. While the multi-year wait for this full-length resulted in Kyary's actual pop star power diminishing significantly, Japamyu finds her at her most exciting since Nanda Collection, busting out a rap-passing flow on "Kimi No Mikata" and having to flex her own vocal prowess on the understated "Chami Chami Charming." For Nakata, Japamyu basically comes off as a modern update of Capsule's debut High Collar Girl, with him just going all in on his love of traditional Japanese music to the point this sometimes sounds like Cool Japan propaganda. But I don't think the government would greenlight "Enka Natrium," which finds Kyary rapping and singing in an enka style about the periodic table, like Kero Kero Bonito ghostwrote. Japamyu showed Nakata and co. have a few tricks left for those still willing to give it a listen.
#39 Falsettos Falsettos
This is the first time I can't find proper album art for a year-end list ever! My consistenceeeeeeee.
Falsettos self-titled debut offers one of the more varied listening experiences you'll find from a rock album in Japan this year. Numbers such as the lead-off cut "6" show you why they landed on P-Vine thanks to its piano melodies and all-together-now chorus, but the deeper one goes into Falsettos the less clear things become. "Ink" barely hangs in the air thanks to its loopy electronic wobble, with even the singing and drumming lost in the mist, while "Dig" finds the group let loose and shout, aided by some horn blurts. And then you slam into "Hejira," an India-inspired sing-a-long jam taking the album to a whole new realm entirely. But it's those sudden twists, especially away from safety, that make it a gem.
#38 No Kissa No Kissa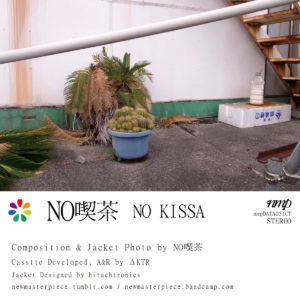 After several years away, the electronic project No Kissa returned with a self-titled album in 2018 that found them enjoying genre hop-scotching. The general warped-VHS air surrounding these songs coupled with pitched-down vocal loops like on "Dear Drivelight" teased familiar exercises in vaporwave, but No Kissa avoids "a e s t h e t i c" pitfalls by offering moments unexpected from the formula. For all the smooth daytime-drive guitar of "Over&Over&Over," No Kissa also made understated chill-outs with a sneaky nostalgic streak on "Skylight Checker" and surprisingly body-moving funk built around faded samples on "Handshake Boy." And it closes with the blissed-out ambient "We Find A Kissa," a calming close to an album offering one of the better mutations on internet niche this year. Get it here, or listen below.
#37 Figure Parakalein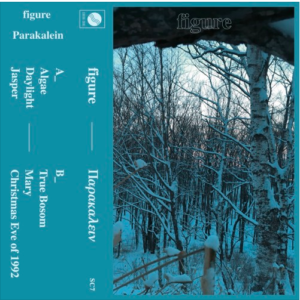 Make Believe Melodies loves to ride for Japan's indie-pop community, but due to an abundance of boundary-pushing music happening beyond the world of Sarah Records devotees, this year's list lacks the usual sprinkling of twee groups. Nagoya's Figure break through, though, with something a touch more claustrophobic than most. Parakalein offers the best summation of the project's fuzz-soaked take on indie-pop to date, placing them in a lineage of groups such as Black Tambourine and compatriot She Talks Silence using distortion as a way to scuff up their rock and give it extra tension. But that's just all noise if you can't bring melodies, and Figure delivers with some of their stickiest to date, highlighted by the ear worm "Jasper," wherein familiar longing gets ramped up thanks to the sonic scuzz around it. Get it here, or listen below.
#36 Phew Voice Hardcore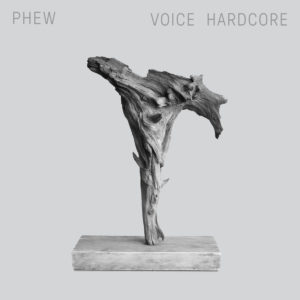 Following the churning terror of last year's magnificent Light Sleep, prolific experimenter Phew zeroed in on her voice. The hook with Voice Hardcore is that every sound present here — from the tornado-like whirls of opener "Cloudy Day" to the bellows and barks of "In The Doghouse" — comes from Phew's mouth, often warped and manipulated into unfamiliar forces but generated from her throat all the same. She already had decided to move in a more stripped-down style last year, and here she went even further. While it lacks the punch of other recent explorations, Voice Hardcore creeps out with the best of them, featuring the buzzing and disorienting talk-a-about "White Lounge, So Bright," and the aforementioned "Doghouse," mashing spoken word thoughts against all kinds of yelps, unsettling in a David Lynch kinda way. Phew refuses to stop seeking new paths for her music, and Voice Hardcore was one of her most left-field results yet. Get it here, or listen below.
#35 SNJO Mikai No Wakusai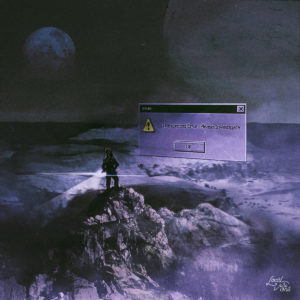 Of all the Local Visions releases bum-rushing this list, SNJO's Mikai No Wakusai stands as the one least tethered to images of the past, or even just online versions replicating the images people have of the past. Rather, it's just influenced by the internet. The Kyoto producer — once half of the electro-pop outfit Toxxxies — is another example of a post-tofubeats genreless creator, like Mom or Native Rapper or Lulu. Across Mikai, SNJO draws from disparate styles, delivering most of their own vocals through a thick layer of digi-filters and in a rap delivery (and inviting un-manipulated rapper MC FREEMASON to do their thing on "Night Out"). Yet it's SNJO's twisty take on Web-centric styles that makes this memorable. Songs draw from sounds associated with "retrowave" and lo-fi house, and warp them around to create dizzying electronic tunes full of chopped up syllables and plenty of space to make every note stand out. Get it here, or listen below.
#34 Kazumichi Komatsu The Ambassador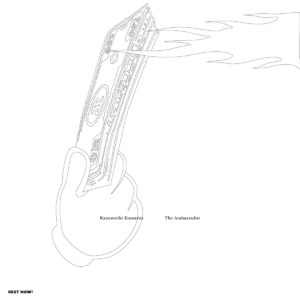 Let me keep it real with ya, chief. I kind of gave up on Madegg a couple years back. The Kyoto producer stood out as one of the most exciting creators coming out of the INNIT sphere and all of Kansai at the start of the decade, a heady answer to LA's Brainfeeder stable full of off-kilter percussion choices and a general prettiness to his music. A few solid albums later, the artist behind the sounds Kazumichi Komatsu took a turn. Everything became more complicated and less fun, releases and live shows feeling like they required a research journal about Eastern European philosophy to understand. I'm going to blame it on grad school.
But The Ambassador found a balance between heady and heartfelt. This still comes tied to a lot of research journal rot — the album description is a quote from Walter Benjamin: Overpowering Conformism for god's sakes — but Komatsu delivers on the musical front. Songs here range from dim-lit ambient dizziness ("Money") to synthesizer flare-ups finding a balance between joyful and unnerving ("Hello"). Sample collages approached Wasabi Tapes-level herky-jeriness (Lil' Pump shows up at one point???), while "Never Saw The Devil Look So Damn Clean" has one of the glassier tracks Komatsu has conjured up turned menacing by some clipped laughter. There's plenty of room for interpretation for what he's doing on The Ambassador, but with plenty of room to actually get in and soak up the music first. Get it here, or listen below.
#33 Haruruinu Love Dog Tenshi Lost Lost Dust Dream + room2017 (Featuring Dubb Parade)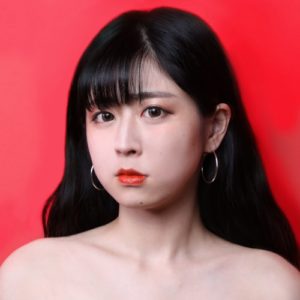 While music media generally highlight male rappers coming out of Japan, it's women operating outside of the usual "next big thing!" zones creating the most interesting music adopting elements of hip-hop but finding new angles all their own to it. This year saw plenty more examples, from the continued cross-over movements of "whisper rapper" Izumi Makura to the funhouse major-label debut of Chelmico (#51 on our list). Haruruinu Love Dog Tenshi enters that conversation too, thanks both to a nice underground-to-major story and her songs. While not a breakthrough per se, her May EP with producer Dubb Parade for Omoide Label showed just how versatile she could be. Haruruinu finds space to bob and weave on spaced-out opener "Furu," while also bringing her signature subdued-delivery to a more familiar jazz-leaning arrangement on the melancholy "Nagai." It alone would have been a great preview of things to come. Get it here.
But she built on that only months later with Lost Lost Dust Dream, her debut with a Space-Shower-affiliated label. Here she adjusted to club-eyeing anthems, the sort of Atlanta-indebted numbers that fall so flat in the wrong hands, and made it her own thanks to her eyes-on-the-prize delivery. She continued weaving in singing into her arsenal, helping to turn hazy numbers like "Swim Tower" and "Soft Body" into melodic delights. And she wrestled with Tokyo itself on songs that cast the capital as both bustling metropolis ("Shibuya) and as a twinkling center for ennui ("To My City," featuring a pretty stellar guest verse from Yungyu). After Lost Lost, it's not about what can come next, but what will.
#32 Mass Of The Fermenting Dregs No New World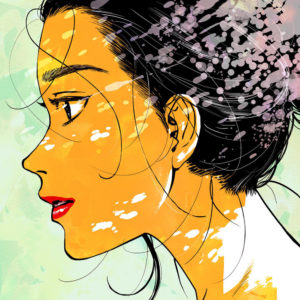 Muscle memory doesn't take long to kick in, even after long breaks from doing something that once felt like second nature. Mass Of The Fermenting Dregs haven't been silent since going on hiatus in 2012, but No New World marked their first full-length album since 2010. But the same force that made the band's music so gripping and demanding of throwing fists in the air still comes through across these 8 songs. A few changes come through — the vocals often sound a touch more reflective than they did before, especially on otherwise skippy cuts such as "New Order" or when they really slow down as they do on the late-night stroll of a title track. But that's just getting older, and Mass still make room for moments of pure propulsion. They are a little more seasoned, but haven't lost a step. Get it here, or listen below.
#31 Half Mile Beach Club Hasta La Vista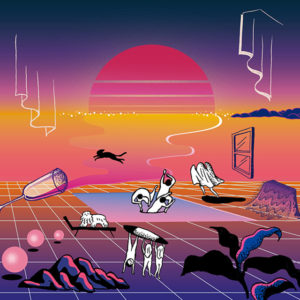 Kanagawa became the center of the young Japanese music community sometime in the last few years. Possibly because of its proximity to the Pacific…and more likely because rent drops significantly once the train escapes Shinagawa ward…the prefecture has birthed all sorts of band helping redefine what "city pop" can sound like, most notably through the Jamiroquai-indebted Suchmos. Turns out you had to go really far down south, to Zushi, to find the really left-field stuff. Half Mile Beach Club's Hasta La Vista presents an alternate take on seaside living, one less defined by just chilling and more by warped vocals and pulpy (or "Pulp Fiction") movie quotes seeping into late-night jams. "Olives" features voices fading in and out like they are being broadcast from out on the ocean, while even the floor-filling stomp of "Blue Moon" conceals spoken word passages and a chorus of zonked-out voices. Youthful music in Japan lately has turned to Kanagawa for relaxation and detached cool, but Half Mile Beach Club re-imagined their home as something far stranger and far more interesting.