Another 12 months down, and that means it is time to have some fun and go extra-long for year-end content. Japanese music generally felt either too focused on celebrating the fading days of the Heisei era or on crowning new J-pop superstars for the next generation — or giving us truly left-field viral hits like Da Pump's "U.S.A.," a shining beacon of Internet unpredictability in a time of Web fakery. But both mainstream and underground ecosystems produced a lot of really good music this year, to the point where getting this list down to 50 proved surprisingly difficult. But the ones here deserve shine as ears turn to 2019.
As always, this list is compiled by just me (despite occasional dips into "we," this operation remains me and whoever I can get to make sure WordPress doesn't explode) and represents my favorite releases from Japan over the past 12 months. While I still go for a classic numerical ranking, I also think it's important to note the whole goal with this isn't so much canon-building or flexing my taste, but rather to offer a different perspective on the year usually (read: always) overlooked by English-language media. So really…follow along, listen and see if you find something you love that normally wouldn't hit your radar.
Honorable Mentions: Secret Songs released one new Taquwami song a day back in October, and boy was I tempted to lump all those together and count it as a release. But I've resisted, though I urge you to listen to all that material from a producer always ten steps ahead of everyone else (pop music today sounds closer to Taquwami circa 2013…it's crazy!). IZ*ONE's COLOR*IZ album features one of my favorite singles of the year and a few nifty album cuts, but has been absorbed by K-pop. Last, Moe Shop's Moe Moe features a boatload of Japanese guests and is basically the best Yasutaka Nakata release of the year, despite not coming from Yasutaka Nakata. It's what happens when "kawaii bass" or whatever you want to call it goes through a French Touch filter, and it's fantastic. But it falls into that weird space where the artist behind it was based in France when creating it (although they live in Japan now), and it's more of an internet creation anyway. So…keeping it off, though it gets high marks from me all the same.
#50 Upusen Signal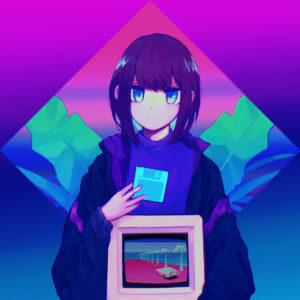 Heisei daydreaming, "Plastic Love," retreats into imagined versions of the past to escape the nightmare of modern times — nostalgia hung over pop culture throughout 2018, especially in Japan. That's a theme popping up constantly in the country's musical output too, and no label did yesteryear-gazing better than Local Visions over the last 12 months. Producer Upusen's Signal offered one of the more straightforward memory washes from the upstart label, providing eight synth-driven tracks begging to be paired with .gif files of anime women. But Upusen does it so well here, adding a persistent thump throughout elevating vaporous numbers like "Float" and "Underwater" well beyond "Resonance" imitation. And lurking throughout, from the 8-bit chimes of "No Contact" to the hazy cruise of "Daydream Drive," are those little touches pulling ennui strings, but never feeling cheap about it. Get it here, or listen below.
#49 Miyabi Neo City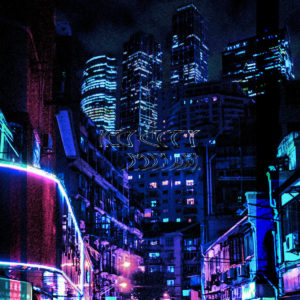 Part snapshot of a young producer flexing a lot of potential and part bleary-eyed tribute to late nights out in the metropolis, Miyabi's Neo City is one of the more striking mutations on a bunch of electronic styles that needed shaking up in 2018. Tracks here strobe out ("Last Things," featuring a woozy-making vocal sample) and chirp off (the harder-hitting "Remember"), finding the right balance between setting off a Dogenzaka club after midnight and the lonely walk back to the station a few hours later. At its best moment, like on the riled-up blur of "Immaterial," Neo City sounds like what AraabMuzik for the netlabel set might sound like. Get it here, or listen below.
#48 Yunovation 072 EP + Roki Store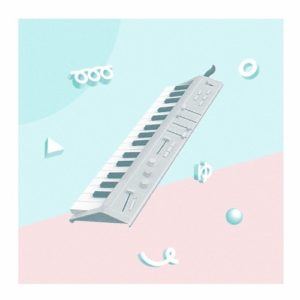 Osaka's Yunovation charms via her melodica playing, which pops up frequently across both the electronic-infused 072 EP and Roki Store, the prior seeing her break it out to add extra texture to these dance-pop jams and the latter using it as the dominant instrument on a number celebrating a small but memorable landmark in her hometown. But what pushes her onto this list — and makes her one of the most exciting artists to keep an eye on going forward — are songs such as "Clap To Find" and (especially) "Aruteido Aru." Over her liveliest creations to date, Yunovation jumps over the beat and sings, resulting in the liveliest pop to come out of any netlabel this year. "Stay with status quo" she sings on "Aru," but 2018 was anything but for her. Get 072 EP here, and get Roki Store here or listen below.
#47 Mayor Kenji $egalopolis (Disc 1)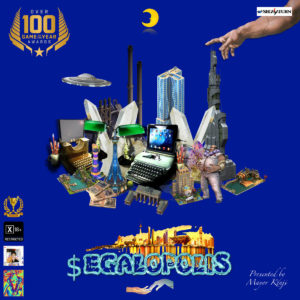 OK, let's get the music-writer-insider garbage out of the way…if you follow year-end content closely, you've probably noticed how the majority of blurbs this year go for a "in these trying times of 2018…" vibe. I don't know if you heard, but this year wasn't good, maybe you even saw me do it above! It's a crutch and probably a cliche, but also it's tough to really break away from this given how accurate it is and how tough absorbing music over the past 12 months could feel.
Wasabi Tapes' releases could easily be described as "apt for 2018," with their cut-and-past approach to collage resulting in everything-all-of-the-time tracks built from video game cutscene audio, YouTube detritus, obscure snippets of music and more. But they've been doing it for years now, predicting the overwhelming rush of what life today (well, online at least) feels like and offering up one of the weirder soundtracks. Settling on one release from them isn't easy, but $egalopolis (Disc 1) just goes the extra step by being stuffed so tight. Across 32 tracks, you get easy-listening ambient to more jarring compositions tripping over themselves to numbers featuring a steady trickle of Yoshi sound effects and screams. It's the most comprehensive Wasabi Tapes release of the year, and the most fleshed out, bookended by samples taken from the video What Remains of Edith Finch and smooth transitions. Get it here, or listen below.
#46 Various Artists Bojou In Da Tracks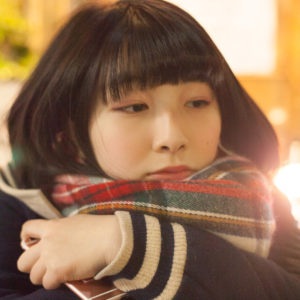 "Bojou Tracks is a label for sensitive hearts." Descriptions don't get more on the head than that, and Bojou In Da Tracks delivers on that promise by compiling an eclectic mix of pop united in a twinge of ennui. Part of the draw lies in how it corrals a bunch of indie artists who usually operate in bursts of SoundCloud activity into one place, allowing them the chance to step into the spotlight. Feather Shuttles Forever start everything off on a particularly downbeat note with "Weekender," a cut teasing enka via its opening horn arrangement before turning into a closing time reflection. Kokorozashi Mura creates a trippy spoken word offering on "Honeybee," while the soapy and offbeat "Blowin'" by disc:ours sneaks in some more tender moments. There's something to satisfy all tastes here…including one of the full-stop best Japanese rap songs I heard all year courtesy Tamana Ramen's daily-life sigh of a contribution here. Just let your guard down and let the feelings flow. Get it here, or listen below.
#45 Toriena Sixthsense Riot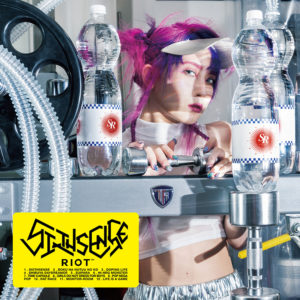 Going from independent chiptune creator to taking a stab at maximalist electro-pop geared for a wider audience would be a risk for any artist, but early returns indicate Toriena's pivot might just work. Her debut Sixthsense Riot came out at the very end of the year, but the frantic numbers within find her melding her 8-bit blasts of energy into a more accessible package…that still sounds like the musical equivalent of a bullet hell game. And Toriena remains best when just pounding ahead and getting wild, like on the delirious "Doping Life" or rave whirlwind "Girls Do Not Dress For Boys." Guests join her but they are all folks who have worked well with her before, from the kawaii-bass stylings of Yunomi to Nagomu Tamaki on the particularly joyful (and on the nose) "Hi-NRG Monster." But whatever form it takes, Toriena is at the center showing she's a natural at bridging these gaps.
#44 Toyomu Toyomu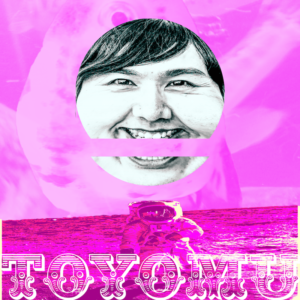 Toyomu probably won't ever be able to outrun all the online attention his "imagined" version of The Life Of Pablo got a few years back, even if we as collective humanity appear to be taking a biggggggg step away from Kanye West after this year. But the Kyoto producer continues to grow more confident with his original material, with his self-titled debut flashing some particularly thrilling…and wonky…growth. Stretches of this album find Toyomu taking the sample-heavy approach that made him viral and rejiggering it for original tunes closer to Brainfeeder than Buzzfeed. But peppered throughout are robot voices and other jarring touches that give Toyomu an uneasy edge. Nothing better captures that vibe than on Toyomu's take on Elvis Presley's "Jailhouse Rock," a wonderfully weird inclusion that reminds how he hasn't lost his experimental instincts.
#43 CRZKNY Spit The Album Charity albums rarely sound so punishing. Hiroshima footwork maker CRZKNY decided to raise funds to help his hometown and the surrounding areas following heavy storm damage early in the summer by making all proceeds from Spit The Album going to relief efforts. But don't expect any warm and fuzzy feelings here. This is CRZKNY at his most suffocating and heavy, pushing his bodyshot-take on footwork so often present on the Atomic Bomb Compilations he helps spearhead even further, pairing familiar Chicago-born skitters against pulsing synthesizer and walls of distortion. It's not quite the most physical he got in 2018 — see his detour into gabber — but Spit The Album let the juke elements come through clearly, even while everything around it pummeled away. Get it here, or listen below.
#42 Snail's House Snö + L'été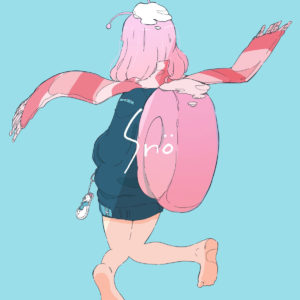 It's easy to settle, and Snail's House easily could have gotten cozy and coasted off of the "kawaii" music they've made to great attention (and sales) online. But the producer is restless, and talking to him earlier this year it became pretty clear that their range of influence is far deeper than most. Snö and L'été saw Snail's House make a big-time leap forward, resulting in two albums of intricate and rich songs guided by piano playing flexing his classical and jazz background. Details taken from daily life — the sound of a train signal, the crunch of boots moving through snow — add little disruptions that remind of the daydream origins of these creations. Most importantly, these were miles away from the lo-fi hip-hop beats to chill and do homework to that overwhelmed this corner of online music in 2018, but rather something demanding attention for all its details to be revealed. Get Snö here, and get L'été here, or listen below.
#41 Yahyel Human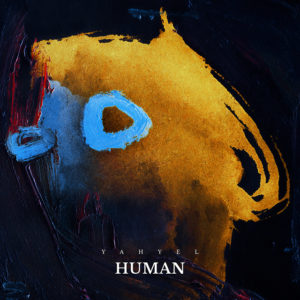 Unnerving doesn't really do Human justice. Tokyo's Yahyel makes music where no element feels right — synths whizz off like they are about to break, beats fragment into drunk stutters, and Shun Ikegai's voice usually goes through a thick-layer of processing that makes it sound anything but…well, see the title of the album. This, their second full-length, finds them letting their songs get even stranger, while also playing around with tension resulting in numbers such as "Iron" and "Nomi," where slow builds telegraph big releases that still manage to land knockouts. As breath-on-neck as Human gets, Yahyel's ability to make sure all this shadowy business results in songs that hold together — and in the case of centerpiece "Rude," burst into something celebratory — ends up being key.