#20 Suntra Oblivion Summer Coast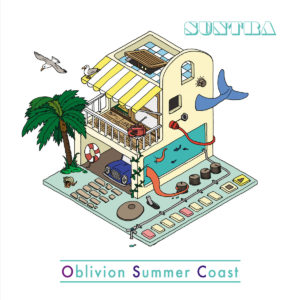 There were plenty of chances to escape to the sea if you followed Japanese music in 2017. Suchmos broke big with their Shonan-inspired smoothness, while slightly more ragged bands such as never young beach and Yogee New Waves laid out what to expect from their names even before hearing their beach-rock-inspired jams. You had to dig a little deeper, though, to find a collection sounding apt for the coastline, but still touching on the resort-inspired breeze of city pop and featuring a very specific kind of summer melancholic. Producer Suntra nailed all of that with Oblivion Summer Coast. It features plenty of laid back moments, from the plinky-plonky stroll of "Palm Avenue" to the strut of "Tokiwa Resort." And Suntra could just let loose too — the nearly ten-minute-long "Six Nights" is just massive. But sweeping through all of Oblivion Summer were complicated feelings conveyed via simple but affecting melodies, through aching keyboard notes on "Starry Night" down to the skip of "Maboroshi Bayside." Get it here, or listen below.
#19 Miu Mau Drawing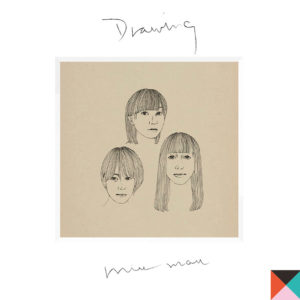 Miu Mau mastered control on Drawing. The Fukuoka trio's second album — first since 2008 — featured nine songs of nervy rock, nearly everyone teasing a collapse or at least a moment of total explosion. Just take a listen to the opener, "Sukunai Kioku." Digital hiccups and frazzled bass push the song forward, the sort of noises that most bands kicking around the scene would eventually rip to shreds. Yet Miu Mau stay focused, and it gives the song — and all of Drawing — an ongoing sense of tension. Even the bouncy synth-pop of "Neon Signs" and "Future Classic" carry a sense of something lurking on the periphery, ready to topple these rock songs over. But Miu Mau have explored these songs for years, and with Drawing showed how they aced this tricky balance.
#18 Tamaki Roy Nagi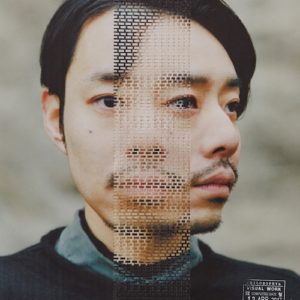 Pretty sure I put in the Make Believe Melodies' founding charter that every year-end list needs to feature something involving Taquwami, and he pops up here. Gotta stay true to ourselves!
Biases out front — with Japanese rap, I gravitate to the artists not channeling American artists directly. Plenty of that crop can come up with compelling music — you won't find me getting disgruntled about JP The Wavy's waviness — but I always end up liking the artists taking hip-hop closer to J-pop's shiny center, or the one's pushing in the other direction, looking at the American-born style and saying "so, what can I do with this?" Tamaki Roy has been wrestling with this question since 2010, but Nagi landed as his first great all-around statement. He plays around with space and minimal electronics, letting the beat take its time on "Offer" or rapping over glitching programming on "The State Of Things." "Harari," meanwhile, imagines what an MC operating out of a rural shrine might sound like, using airy "ha's" to elevate the chorus. Tamaki Roy touches on deeper issues here, both personal and social, but he's not positioning himself above any other rappers out there. Rather, he's showcasing his own approach to the genre, and how it has bloomed over the last few years.
#17 Crunch Tenkiame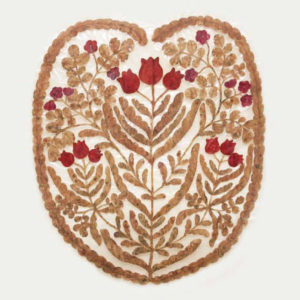 Nagoya's Crunch knows how to use silence to twist the knife. The indie-pop trio's debut full-length Tenkiame highlights the hushed approach to the style they've been constructing over the last few years, and deliver an emotional rib breaker. Let's not discount the instances where Crunch sprint ahead, nailing the mid-tempo dash accented by melancholy lyrics common to the Japanese indie-pop community on gateway number "Simple Mind" or their cheeriest four-and-a-half-minutes, "Mermaid In The Sea." Yet these well-executed-but-familiar jogs only make the reflection sting all the sharper. What Crunch does best is craft songs that start out chilly and sparse, but slowly bring up the intensity of the guitars, drums and — especially — the singing. Sometimes other elements creep in to change the mood ever so slightly — synths add a crystal sheen to "Signal," while samples add an extra sense of place to "Sunny" — but Crunch keep it simple while they wrestle with downcast thoughts. But what they do best of all is refuse a conclusion. Songs build, but they never burst open or even settle on a resolution. They just drift off, capturing how real complex personal issues tend to figure themselves out. Which is to say, not at all. Get it here, or listen below.
#16 Various Artists Atomic Bomb Compilation Vol. 5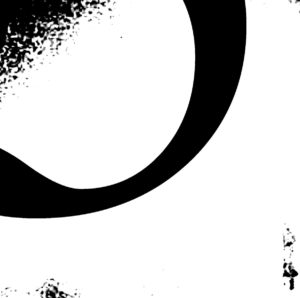 The juke-centric Atomic Bomb Compilation series has always been tied to contemporary events. Although the idea behind it is as a yearly reminder of the atomic bombings of Hiroshima and Nagasaki, it's first installment came at the height of protests and anxiety over nuclear energy in Japan following the disaster at Fukushima Daiichi.
Still, I doubt CRZKNY and the other producers behind this project imagined how relevant the 2017 edition would end up. Vol. 5 arrived after months of nuclear chicken between two unpredictable states…with Japan right in the middle. It emerged after trend stories about bunker sales and school nuke drills, and was followed by J-Alert sirens straight out of last year's Godzilla. So it was especially urgent, with the dark and unsettling sounds of juke hitting all the harder. Yet for the added weight, this series remains the best collection going highlighting juke producers domestically (with great international representation, too), and featured lighter moments amongst the jitters. Get it here, or listen below.
#15 Oomori Seiko kitixxxgaia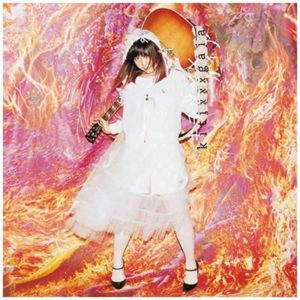 At this year's Baycamp festival in Kanagawa prefecture, Oomori Seiko performed a song where she sings "music isn't magic." The lead singer of Yogee New Waves, the group following her, took the chance to tell the crowd that, no, actually, "music is magic." What should have been a cheesy but forgettable bit of stage banter mutated into one of the weirder J-pop flare ups of 2017, featuring angry tweets from Seiko, her deleting her online presence briefly and even an official apology from Yogee New Waves. It reached a level of viral-ness that even Buzzfeed Japan had to write about it. Opinions seemed mixed about it all — she had plenty of defenders, but just as many in awe of her teenage response — but one thing was clear: Oomori Seiko really fucking cares.
kitixxxgaia drove that home earlier in the year, offering forward the singer/songwriter's most ambitious full-length to date. Her music since landing on Avex has been plenty "big," but kitixxxgaia just had more of everything — a longer run-time, more twists lurking within individual songs, and more release. She's exploring more big-picture issues, though she's also still making room for something like "Idol Song," a cheery Disney spin-around that sounds mocking…until you realize that, no, she's cramming references to idol music into every inch of the song, celebrating music she loves. Her voice remains one of the best going, capable of hushed pain and of a caterwaul, always overflowing with feeling. Like every Seiko release, it can be overwhelming at times (funk numbers! piano ballads! pre-"Uchiage Hanabi" Daoko!), but she's one of the few artists in Japan capable of making too much a positive. Because as kitixxxgaia and Seiko's 2017 in general shows, she really fucking cares about this, and that's a magic all its own.
(OK, now for the one fourth-wall break for a confession — I have no idea what to do about Muteki. Her second album of the year, it features a few new songs but primarily consists of re-recordings of older songs, done in a stripped-down acoustic style. It's somewhere between a best-of, a live album and a new collection offering fresh angles on her past. In terms of highlighting what an artist is all about…Muteki excels, underlining her voice, the best sonic element of Seiko's music. It's a minimal counterpoint to kitixxxgaia's hugeness, but it also frankly made her first 2017 album hit a little less hard for me. Or at least make me want to see those newest songs live, where Seiko is truly at her finest. But that's a little unfair because the bulk of the songs have had a chance to stretch out and grow. So, even though Muteki shaped my feeling on the above, I'm also not including it on this list. If you have an interest in Seiko, it's essential [like a fan of her needs to be told that!])
#14 Carpainter Returning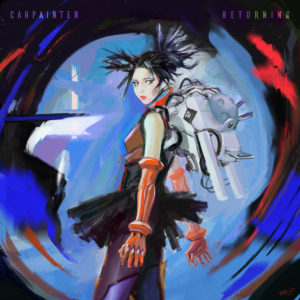 The first Carpainter song released via Trekkie Trax came out in 2012. Called "Kick Back," it found the young(er, at that point) producer merging UK garage with woozy synthesizer lines, punctuated by tasty syllables bouncing over it. He's built on this formula in the years since, and this fall arrived at the best distillation of his style yet with Returning. It's a full-length loaded up with sleek electronic exteriors and rhythms built for bobbing, at times loose-limbed ("Sprocket Gear") and other times a touch more aggressive ("Tech And Bang," "Much More" though even they are more like a gentle push on the floor than a mosh pit). He raves out on "Changeling Life," and drops as gorgeous a back-and-forth combo as anyone else in Japan via "Silver Grass" and the title track. Every song features just an array of delightful sounds to get lost in, from Robocop-ish barks on "Airwave" to warped mews on "24 Dimensions." None of it's far off from Carpainter's earliest creations, but everything just sounds better. Get it here, or listen below.
#13 Satellite Young Satellite Young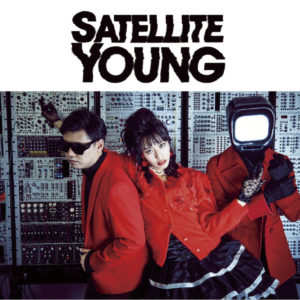 Layers and layers to go through with Satellite Young's debut album, if you want. This is a trio with a keen interest in revival genres such as "retrowave," and savvy enough to take cues from Japanese idols such as Chisato Moritaka and Wink, performers active at the same time and criss-crossing with the synth-driven sounds central to these internet corners. Satellite Young nail the neon-tinged sounds of that era just right on their debut, but peel it back and you find songs wrangling with the modern day. Despite the past-looking music, the group concerns themselves with fake memories created by social media usage, and the experience of being catfished by a fake Jack Dorsey. Yet they do Bubble Era nostalgia well, despite being fronted by a woman born in 1990s.
There's a lot to sift through, but maybe it's OK to step back and not overthink things too much. Satellite Young is a front to back pop behemoth, using the sounds — or the idea of the sounds — of city pop and golden-era idol music to construct sticky numbers. They channel after-dusk car chases on the speedy "Sniper Rouge" and "Dividual Heart," and imitate old pop moves so well on "Don't Graduate Senpai!" you might forget just how tight everything clicks (and how, for all the winking internet-centric genres tend to generate, that Satellite Young really are just celebrating a lot of fantastic music). And if you can find a better anthem to close out a prom than the slow-burning fizz of "Sanfransokyo Girl," I guess tell the Stranger Things guys. At it's core, Satellite Young isn't that complicated — it's a shimmering collection bridging the past to the present, and just one of Japan's best pop albums of 2017. Get it here, or listen below.
#12 Paellas D.R.E.A.M. EP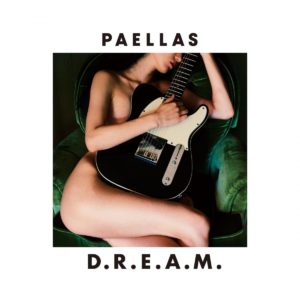 Paellas have always been on the wrong side of the night. Since the start, their best songs sounded better fitting for a run-down lounge after midnight than anywhere else, and I went several years of only seeing them play at, like, 4 a.m. in Shibuya. Over the years they moved from pure rock to a group equally enchanted by electronic sounds, but they remain nocturnal and darker in mood. In 2017, it turned out a lot of people wanted to come over to their shadowy side. The breakout style of band existed to soundtrack easy-breezy days, groups like Suchmos and never young beach (featuring a member who is also in Paellas), music for young people feeling optimistic and cool. Paellas provided something else, building on the same tight bass lines and higher-pitched singing, but turning everything downcast. "Together" begged for companionship but sounded more desperate than confident, while "Lying" sounded chilled out but concealed a self-imposed isolation. It's the best snapshot of what Paellas have been doing over the last five years, and feels like a huge step forward. Even better, it found an audience, with "Shooting Star" becoming a surprise success on YouTube. Paellas didn't tap into the zeitgeist…they offered a gloomier alternative many wanted to take.
#11 Le Makeup Hyper Earthy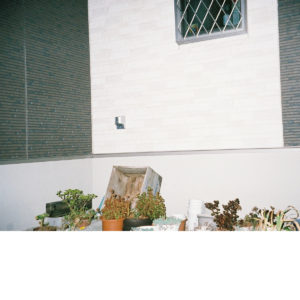 Although protest — or at least the idea of it — consumed music scenes elsewhere, Japanese music wasn't all that directly political in 2017. Save for a few issues happening elsewhere in the continent, life moves pretty easily here, and the last 12 months lacked a huge domestic issue for musicians to gravitate around, what would have been nuclear power plants or constitutional revision in the past. You did have idol group Keyakizaka46's "No War In The Future," but…yeah.
Yet plenty of music reacted to the brain-wrecking state of 2017 — the feeling of staring at a TV screen or smartphone, and feeling anxiety creep over like a million spiders. "In 2017, things that only happened in comics or movies are happening for real around the world," Le Makeup told me earlier this year. "I wanted to create something reflecting the feeling of seeing the world is getting worse from my living room couch. I wanted to make work facing these moments." Hyper Earthy was the end result, a reflective album moving from reserved electronic passages grazed with guitar to more cathartic moments. Musically, it was a revelation from the Osaka producer, who rang in the year directly conjuring up the murky club sounds of Bala Club. Hyper Earthy, however, moved at an entirely different pace, letting songs unravel into busy affairs after sparse openings ("Purity") or moving in blown-out minimalism ("Paper Cave"). Seeing as it was inspired by walks outside, he's not in a rush. But like taking time to yourself, the music on Hyper Earthy can be consumed by uneasy thoughts and even dread…but still capable of moving forward. A pretty good metaphor, I'd say. Get it here, or listen below.