#10 Ame To Kanmuri Nou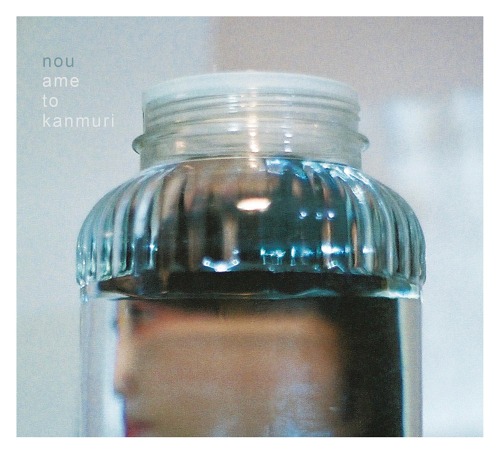 Welcome to the top ten, where a common thread emerges in the releases Make Believe Melodies loved the most. This year was defined by artists who have been around for a while now hitting the sweet spot of their respective sounds, along with performers who crafted their own little fully-realized worlds to sneak into. Ame To Kanmuri, appropriately, did both. This project revolves around Molm'o'mol, a member of hip-hop-gone-whatever-they-want idol group Koutei Camera Girl, heading into the night to rap over dimly lit beats constructed by a team of producers that includes Osaka trackmakers AVV (And Vice Versa) and Paperkraft. Nou isn't just a startling introduction to Ame To Kanmuri, it's one of the most mysterious sounding full-lengths of the year, a snapshot of Tokyo in the loneliest hours of the night narrated by a confident MC. She's the guide through these sounds, ranging from the acid glow of "hungry" to the lonely "i know," a song that sounds like one wandering the streets with the echo of a club in their head. While the general sound of Nou sounds novel within the context of 2017 — it's the fading glory of lo-fi house, with rapping! Though when this inevitably happens in Western pop, I doubt it will work so well. — it's really the pinnacle of production from Paperkraft and, especially, AVV, who has been exploring this chipped dance style since the INNIT days. And it all comes together perfectly on year-end highlights like "lie night," as towering in swagger as any other Japanese rap song, but with an added layer of mist surrounding it.
#9 Boogie Idol Ongaku Yori Tooku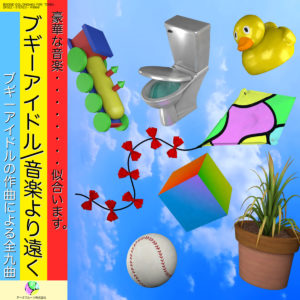 "I am drawn to culture that nobody really cares about anymore." This is Boogie Idol's mission statement, and Ongaku Yori Tooku is his loving masterpiece to music conscripted to history's recycle bin. Using an extensive knowledge of pop culture gathered from years of absorbing and simply living through trends now treated as goofs at best, he's crafted a crystalline set of electronic numbers drawing from techno-kayou records no Western label will be reissuing anytime soon, old enka tunes and the production playbook of Miho Nakayama ("Misty Misty"). Para Para music gets a necessary second look courtesy of a number celebrating a SMAP creation.
Critically, this never turns into a gag, or the sort of music inspiring people to write essays prominently featuring the phrase "late capitalism." It sounds like something that could play in a supermarket or car dealership waiting room because it's celebrating music that did serve that purpose, what would have been called "pop" at the time. The particularly joyous "Blue Sky Blue" opens with the sample of a slogan, but transformed into a request for what is to follow. And that's what Boogie Idol achieves, pointing at the music he loves and trying to bring that bubbly feeling to whoever wants it. At a point where trends and algorithms dictate so much and usually just point to what is known, a celebration like this is more than welcome. Get it here, or listen below.
#8 Yurufuwa Gang Mars Ice House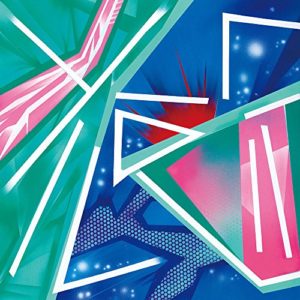 For about three minutes, Yurufuwa Gang's "Fuckin Car" feels relatively familiar. Ryugo Ishida and Sophiee tag-team over a sparse beat that's like a Nyquil-ed "Throw Some D's," rapping about Mario Kart and, well, the joy of having a car. It's not hard to hear it being absorbed into the emerging tag of "Asian Rap," a distinction that's transformed from something describing actual hip-hop communities in the continent and more of a Diplo-fied buzz term that's only going to be more prevalent in 2018. Yet then Yurufuwa Gang stop everything, and the song morphs into a sparse piano-driven slow burn, the pair now bleary-eyed and practically laughing. It's sentimental, unexpected and completely their own.
Mars Ice House overflows with these moments. Yurufuwa Gang are clearly inspired by plenty of American rap — both of their voices get soaked in Auto-tune throughout, while even opener "Go! Outside's" use of indie rock shows the duo lean closer to Gorilla Vs. Bear, which others have dabbled in too — but what makes them shine is how they exist in their own world across their debut, seeing how they can inject their own personality into the music rather than recreate. Cutting themselves off from the Japanese rap scene probably helps, opting to stay inside and binging on Netflix instead (which, honestly, also brings them closer to how most people consume media). They approach thing with a kid's mind, referencing Disneyland rides and the pure joy of wrecking shit in Grand Theft Auto. Their most sexual moment comes via a deeply childish practice — dipping fries into milkshakes. As goofy as it can get, Yurufuwa Gang's Technicolor funhouse is a frequently joyful and at times cathartic ("Sad But Good," "Stranger," which is probably about Stranger Things) place. And it offered one of the most unique corners of Japanese hip-hop in 2017.
#7 For Tracy Hyde he(r)art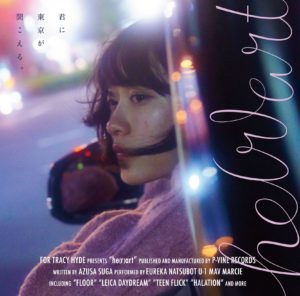 A sweet nostalgia has always lurked within Tokyo band For Tracy Hyde's work, but it always felt different than other Japanese indie-pop bands. To some degree, all groups creating twee-leaning rock in the 2010's are eyeing the past, and For Tracy Hyde have plenty of direct references to draw on — nearly every Japanese indie-pop groups draws from their Sarah Records collection, they just made it clear. Yet the band — and, especially, founding member Azusa Suga — also explored other sounds with a past tense to them, from For Tracy Hyde songs dabbling in chillwave to Suga's own Shortcake Collage Tape project, responsible for an unheralded vaporwave masterpiece.
he(r)art pulls off something rare for any Tokyo band — it's a true culmination of everything For Tracy Hyde has explored over the five-plus years the project has existed, pulling from indie-rock and internet micro-genres to craft something fully formed — and Japan's best rock album of 2017. A lot of this was hinted at on last year's Film Bleu, their debut with larger label P-Vine, but whereas that felt like a highlight reel, he(r)art focuses everything into an interconnected work meant to be played together. It also helps that it features the group's best songwriting to date — their indie-pop dash never sounds more bittersweet but hooky as it does on songs such as "Underwater Girl" and "Leica Daydream." And the electronic moments feature great growth too, from the moonlight-glow shrouding the nocturnal stroll of "Afterdark" to the dazzling synth-pop of "Just for a Night." It's an album elevated by vocalist Eureka's delivery, here adding a necessary sweetness and melancholy to every song.
For Tracy Hyde construct the album to resemble a movie, from the cover art to the gateway in being a warped-VHS logo jingle. After that, "Theme for 'he(a)rt,'" setting up the theme and recurring sonic elements (saxophone!) to come. It's a love letter to life in Tokyo in all its busy glory — Alex at Arama captures that well in his review — and it's a celebration of the very idea of nostalgia, the closest comparison jumping to mind being M83's Saturdays = Youth, a similar celebration of youthful memories framed through film. It was a year where a lot of Japanese rock bands were channeling the past for their music, but not directly — For Tracy Hyde directly celebrate everything that has shaped them, treating the past not as a finished thing to be raided from but something to revisit and reshape. Fittingly, "he(r)art" ends with "Halation," a song that originally closed out their second EP, from 2012. Befitting an album celebrating For Tracy Hyde's musical loves and own history, it's a nice circular moment…and the perfect soundtrack to the credits.
#6 Fuji Chao The Virgin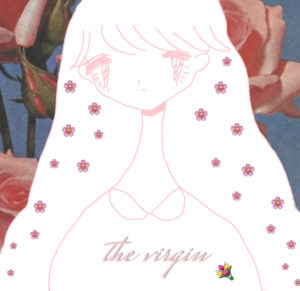 Honorable mention to her other two 2017 albums, but Tokyo bedroom-producer Fuji Chao's March full-length stood out the most. Partially, because I'm not sure I've heard an album in 2017 that made me feel more uncomfortable. Original post sums it up best still — Fuji Chao created something intensely personal, featuring blurred synth-pop hiding her muffled speak-sing and a five-minute collage built from Steven Universe samples. I've never seen Steven Universe, yet somehow few moments this year felt as emotionally wrenching as when the song flips midway through into a rave off. The Virgin does this constantly, turning personal feelings and interests into Japan's most intriguing bedroom pop going. It's an intense listen, but her finest moment to date and a snapshot of being young in Tokyo that even those who can't relate could be drawn to. Get it here, or listen below.
#5 tofubeats Fantasy Club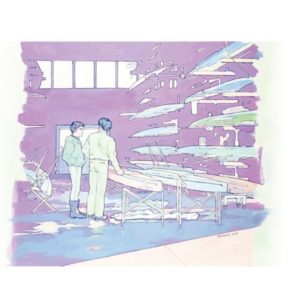 What happens when one of the things central to your art — and your life — becomes exhausting? "It's not aggression, it's more like a void … an emptiness," tofubeats told me about "SHOPPINGMALL," as good a mission statement for this year's Fantasy Club you'd find. "Things aren't getting better. There aren't any answers to the problems we are facing. I don't know what kind of music I should be making, or even what I should be doing to make a better future."
Fantasy Club isn't explicitly about the internet, but for its first half it absolutely captures the feeling of being online in recent years — even when built for dance floors, it sounds a little tired, a touch haywire and downtrodden. "Lonely Nights" recruits Young Juju from Kandytown, but places him against a drowsy backdrop building towards tofubeats' Auto-tuned cry of the titular phrase. Formerly putting out albums stuffed with big-name guest vocalists, Fantasy Club is nearly all tofubeats, his digi-warble pushed to the front, sounding more frayed than usual. Even the title track, a house-adjacent rumbler, sounds beat, the edges peeling off and notes warping.
Yet what makes Fantasy Club tofubeats' best overall statement to date, and one of 2017's finest, is the jubilation spiking through all the confusion. "This City" starts scrambled, but centers itself from social-feed-gone-berserk into a focused blast, turning from fragmented to uproarious. Then there's "Baby," a dizzying little love song built from the past — literally, a sample from a Yumi Matsutoya song — to the present. It's a celebration of music, showing that even in the most scatterbrained times, there are solid things to grab on to for a little bit of escape.
#4 Toiret Status Nyoi Plunger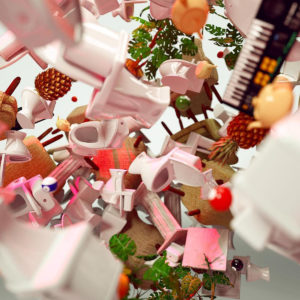 Japan's experimental music scene has been blooming over the last few years, and 2017 saw yet another incredibly strong year from the country's wonkiest creators. And, like 2016, artists associated with Wasabi Tapes lead the charge, even if the music came from different labels. $ega And The Rainbow Streets cut-and-stitched the past into new shapes, while woopheadclrms charmed with their clanging collage work (let's say Meeting Room + Rare Plants probably finished at like #53 for us, though bested by Wasabit Tapes own NIKKEI). Yet with 2018 on the horizon, no release came close to touching the sonic woodchipper that was Toiret Status' Nyoi Plunger.
This is either an album that's best just listened to, treating it like an ASMR session for oddballs, or something that can only be described with scattered nouns and adjectives. Seeing as we dabble in the latter, Nyoi Plunger is an absolute triumphant of individual sounds falling together just right together. Let's see, here are some of the words that come to mind for Toiret Status' latest: a cartoon whirlwind, like if the Tasmanian Devil obsessed over MIDI farts; the sound of PK Freeze stretched out over an orchestra of squeaky toys; springs, lots and lots of springs, sometimes crashing into what I imagine a Hatchable sounds like; what space travel will probably sound like in the Cuphead universe.
Look, I can go on and on, and that's part of the fun of listening to Nyoi Plunger. Every second of this is just a blast, even when it gets kind of warped in heavy-hitting. Toiret Status make fanciful chaos that's an imagination workout, and just a pure blast. Call it the soundtrack to a year where meaning was pretty secondary. Get it here, or listen below.
#3 Pasocom Music Club Park City And She Is A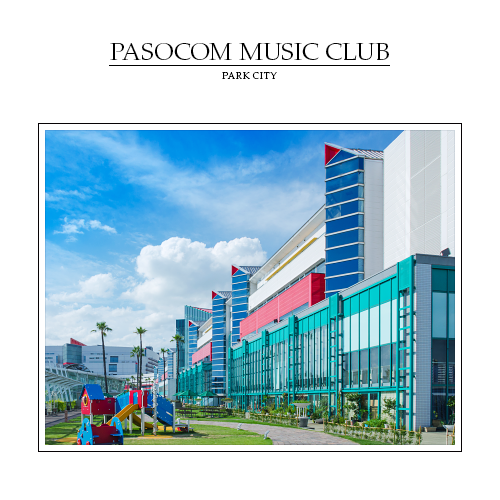 Nostalgia for Bubble Era Japan reached a peak in 2017. Music from these decadent times showed up all over the place, from internet sub-genres to the catalogs of reissue labels. Ryuichi Sakamoto and Haruomi Hosono released new albums, sure, but they also seemed to be talked about more among music fans and media. "Plastic Love" popped up on The Black Madonna's Resident Advisor mix, in countless number of "recommended video" sidebars and on my Twitter feed via people whose relationship with Japanese music is "no thanks."
But why? That's a slippery one, but one I think was explored the best by Japanese artists with more of a personal connection to the sounds of the that era, but still with a distance. "It's almost like 'Orientalism' to us, since we were born in the 1990s," one half of Kyoto-based project Pasocom Music Club told me in the linked article. "We didn't grow up with glittering '80s music, and never experienced beach resorts with beautiful landscapes. We're drawn to this music, which also has loneliness and conflict, and a lot of people our age are too." The past 12 months were massive for Pasocom Music Club, but even better was how they released two collections offering the best dive into the allure of the past.
Park City probably crashes my top five all by itself, and could do do without any of the "what does it mean" talk. It's tight, and makes the case some label should be throwing money at Pasocom to work in-house as pop songwriters. Check the sleek drive of "Until Morning" and marvel at the MIDI saxophone. Soak in the melancholy skip of "VR Vacation," shimmering but centered around a more complex vocal hook. Or simply revel in how they turn a seeming goof — imagine a house song, but with Mac-speak dog sounds — into a total jam. Like Boogie Idol and Satellite Young, Pasocom explored the shiny and synthetic side of the 1980s, Park City being their premier Aeon flex. Here's a set directly inspired by city pop, sure, but also the music you'd hear in a shopping mall or elevator…and revealing how gorgeous those background sounds could be. Get it here.
She Is A, released in the summer, offered a different perspective on the past. It's a re-imagining of Toshiki Kadomatsu's 1987 album Sea Is A Lady, itself a fantastic snapshot of late-period city pop that Kadomatsu revisited himself this year. It's one of Pasocom's favorite albums, but She Is A avoids simple tribute, even if some tracks are more faithful than others ("Sea Line"). It's a set looking at music you love, but which you'll never truly experience unless you build a time machine. Every song comes shrouded in feedback, and Pasocom weave in field recordings they took themselves from a landfill in Osaka near the ocean, far removed from the beach resorts and tropical paradises Kadomatsu conjured up. There are plenty of great musical moments too — "Oshi-Tao-Shitai (Memories Of Dusseldorf)" slaps, even through a layer of tape hiss — but She Is A sounded like staring at something faded and just out of view, impossible to touch but alluring all the same. Get it here, or listen below.
#2 Phew Light Sleep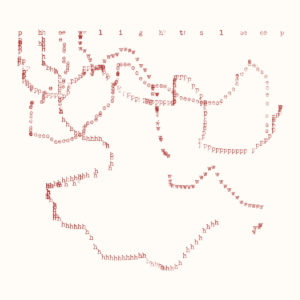 Saying any single album from Japanese experimental mainstay Phew is more intimate than another seems, on its face, silly. Her jagged electronic creations have always felt like her own disjointed and unsettling world, ever since her self-titled 1981 debut created an uneasy pocket of escape from the glistening world of 1980s Japanese pop.
But Light Sleep feels like her most intimate release to date, an at-times-claustrophobic album where her array of old synthesizers, drum machines and voice pull listeners in close to her fragmented world. It started as a series of sketches around the time of 2015's A New World, finding a home initially on a series of CDs sold at her live shows. Yet they congealed together to become Light Sleep, an album that sounds sparser and more apt to unravel at its own pace than A New World. And this immediacy via simplicity makes for some of the most bracing songs in Phew's decades-spanning career. See the frantic spoken-word smothering of "CQ Tokyo" or the off-step, tripped-out "Usui Kuki." Every song features a relatively lean set of instruments, but Phew squeezes out everything she can out of this simple collection, and created six songs of lurching and unsettling music.
A lot of Light Sleep's appeal lies in timing — given the state of 2017, the album's constant churn of unsettling sounds, of something wicked approaching on the horizon ready to dig its claws in, made for an apt soundtrack. Phew herself said that, unlike her older works of escapism, her recent creations are influenced more by the world at large. Yet Light Sleep would tower in any time because of Phew's voice, as captivating as it has ever been across these 39 minutes. The connective tissue between our number two and one albums is vocal performances from women, who use language as a way to construct thrilling universes all their own. For Phew, that means a constantly foreboding zone where her singing controls everything, whether it's turned into a fractured transmission ("Antenna") or intense speak-sing ("Mata Aimasho"). And it's gripping throughout, a true late-career highlight. Get it here, or listen below.
#1 Suiyoubi No Campanella (Wednesday Campanella) Superman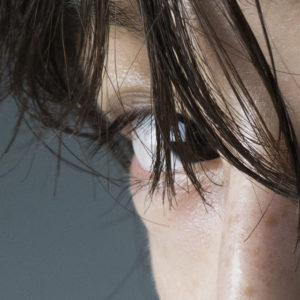 There are plenty of ways to look at Suiyoubi No Campanella's 2017 and place them in a greater context. I don't think the trio are "saviors" of J-pop as some have implied seriously and sarcastically, but I do think their success over the past 12 months highlight a possible alternate path forward for wonkier Japanese acts trying to reach the upper levels of the country's pop sphere without having to sing gloopy ballads. Whereas most pop music industries globally saw the middle class shrink significantly this year, Suiyoubi highlighted how J-pop has somehow developed a rich middle layer letting some truly great stuff flourish. And I do think the group hint at the future of Japanese pop music, in regards to what constitutes the role of a performer and —- for better or for worse — the morphing role of advertising in music, seeing as how at-times unsettlingly good this outfit is at working branding tie-ups into their music.
But none of that concerns Superman, or at least gets in the way of the pure giddiness flowing through every second of its 36 minutes. Suiyoubi No Campanella's first major-label album treats words and music like one of those trampoline parks, except every surface can be bounced off of. The genre-crossing blend of dance, hip-hop and sing-song cooking instruction (at least sometimes) would be dizzying even if Suiyoubi somehow didn't become a regular participant on Music Station, adding some much welcome wooziness — and fun! — to a show loaded up with mid-tempo rock bands and stuck-in-amber idols. This is an album finding a group operating at their highest level, and just sounding like they are having a blast pushing themselves forward.
It's a culmination. The formula the trio follows remains pretty similar to what they were doing in 2012 — Kenmochi Hidefumi creates music prone to flying off in all sorts of directions, but often rooted in dance genres (techno, drum 'n' bass, house, you get it). Vocalist and whirling-dervish-personified KOM_I brings the lyrics to life, while also being the public face and live performer. Dir.F…does something, I guess. The path from 2013's Crawl To Sakaagari to Superman is pretty straightforward, with no real major shifts. Hidefumi's primary electronic influences have changed, and KOM_I has just improved as a singer and rapper, but Superman presents Suiyoubi at their tightest, striking the right balance balance between mainstream demands and keeping true to their vision. Ambition rarely makes this possible, but Suiyoubi pull it off just right here.
Musically, Superman zips all over the place, finding Hidefumi exploring future house jitters on "Audrey," dusty disco on "Ikkyu-san" and whatever you want to classify the neo-orchestra-core of "Zeami" as, among others. Everything sounded like "tropical house" or Chainsmokers-lite in 2017, but "Kamehameha the Great" managed to have an island flavor completely separate from any of that. It's often not far off from what Foodman or DJWWWW do with individual sounds, finding something intriguing and letting it inject color into the music. Pitch-shifted vocal samples abound, and nothing has wrecked my brain more than trying to figure out where the "opening up another can of worms" line on "Ame-no-Uzume" comes from. It's these small touches — even the ones shooting by — that elevate the whole.
But let's get into it — Superman takes this spot because of KOM_I. She's the soul of Suiyoubi, and maybe the most fun performer to watch and listen to this year. She's always been the key, but she was at her best across these 10 songs. It was a welcome inversion of, oh, four decades worth of male producers getting the bulk of the shine, from the Yellow Magic Orchestra guy's work with other singers to Tetsuya Komuro to Yasutaka Nakata. Hidefumi excels at what he does — but KOM_I makes it come alive.
She sounds great, her voice bouncing off of the electronic funhouse around her, but I also can't think of anyone else as in love with language. Superman lacks greater meaning, but is full of micro meaning — if you really stretch yourself, "Ghenghis Khan" could be about the weirdness of a historical figures greatest legacy in at least one corner of the world being a lamb-centric meal, or "Onyankopon" being about how myths get diluted over time. But it isn't that deep, and thank goodness — Superman is an exercise in how words sound, KOM_I prioritizing diction and just firing off pun after pun after pun. Few albums can be as funny as this one. It even carries over to the cover art — an up-close shot of KOM_I, appearing intense, like she's staring down her big moment. The full shot though? Her sucking on her own big toe. Gotcha.
She channels the rap-influenced-but-not-actually-rap group_inou, while also funneling in the pop stylings of Halcali or Rip Slyme. Most clearly, KOM_I is an evolution of sorts of Etsuko Yakushimaru. It's ironic, given how dozens upon dozens of bands over the last five years have simply swagger-jacked from her Sōtaisei Riron, but Suiyoubi actually captures her spirit, her love of how words sound and how meaning can be faked for something that simply sounds great.
Yet what has stuck with me the most about Superman is how KOM_I interacts with the music around her. Just check the extended "ughhhhhs" and the way her tone pivots on "Aladdin," or how the way she drifts — and eventually shoves through — "Ikkyu-san" transforms the one song in tune with current J-pop trends into something all Suiyoubi's own. I've listened to the post-Disclosure whirlwind of "Onyankopon" more than any other song this year, and the small things KOM_I does still wow me — how she softly mimics the lead vocal sample, how she coos underneath it before the beat hits, how she lets out a breath and the psychs herself up with two "c'mons" before launching into her verses.
Superman overflows with joy like this, both big and small. It doesn't wrangle with any bigger ideas or themes, but rather opts for its own dizzying, self-contained fun. And more than anything else, Suiyoubi sounded like a group just enamored with the possibility of sound, which resonated all the clearer in a year where music felt like a jumping off point for some other conversation, or the sort of background noise best selected by a machine. What they do next remains to be seen. But nothing sounded more welcome this year than Superman.