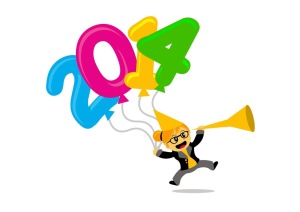 I'm not a designer of any sort, so please enjoy this clip art.
Something that tends to happen with end-of-the-year lists is writers and publications end up creating narratives for the year that just unfolded. The dominant one for 2014 so far has been "what a horrible year," which…fair enough, if you followed the news coming out of nearly any country. Yet a smaller, more musically relevant angle has creeped up a bit, though not really explored to deeply because, well, why would said publications carry through with lists if they really thought about it? The album as a format is losing steam.
In most places around the country, long-playing CDs and clusters of MP3s felt more and more irrelevant with the rise of streaming platforms, an emphasis on music videos and even Vine reminding us that most people just want to hear the hook of a song. Japan hasn't embraced all of those things (though the Vines are great!), but CD sales continue to dip, propped up only by rabid fans buying plastic in order to get tickets to meet-and-greets or to simply support their favorites on the forever-frustrating Oricon Charts. "Let It Go" was the most omnipresent hit of the year in Japan, and you could see that in a theater.
So why continue to write "best album" lists? Well, partially out of laziness…there are way more great songs out there, beyond the obvious singles. But also because, as at-times-doomed the format felt in 2014, more than enough stellar examples of the album working…both as a conceptual framework OR just a way for artists to explore their sound…popped up across all corners of Japan to warrant it. The market was changing (very very slowly), but artists are still happy to explore what they can do within the confines of an album.
Let's get on with it, starting with 20-11, with MBM's ten favorite tomorrow (hopefully). And let's take a moment to emphasize the "favorite" part of this (because people freak the fuck out when you write "best"), and note that this list doesn't include recent releases from Sayoko Daisy and a forthcoming one from Homecomings (which, geez, talk about something that could disrupt)…and considering how much music we still discover daily, who knows what this would look like next March.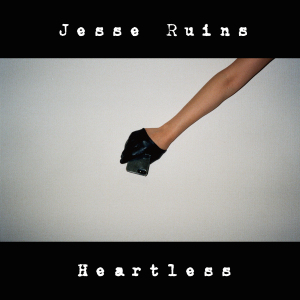 20. Jesse Ruins Heartless
Tokyo duo Jesse Ruins have always existed in the shadows, but on Heartless the pair receded even further from view to create their most unsettling work to date. Leaving behind the fantasy lands of their Captured Tracks era, they instead gazed at the real world, and stared at how we all pretty much get wrapped up in a digital web on the daily. The song titles give it all away, but Heartless wasn't simply old-man-yells-at-iCloud — Jesse Ruins captured every angle of the Internet-connected world, from the anxious moments to the claustrophobic ones to those instances of pure release and joy.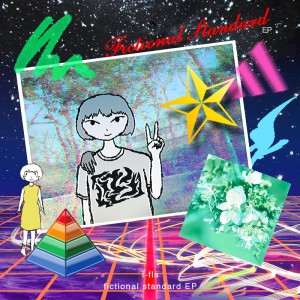 19. i-fls Fictional Standard EP
Fictional Standard, suburban producer i-fls first release for American imprint Zoom Lens, also happened to be his last of 2014. This would be pretty standard for most artists, but over the past two years i-fls released a steady stream of EPs and albums to Bandcamp, over two dozen in fact. More impressively, each one was beautiful in its own small way. i-fls only uses Garageband, but conjures up dreamy instrumentals conveying memories of youth spent in a boring bedroom community, zooming in on all the small details and turning them into emotional rushes. Fictional Standard saw him add in jaunty tunes and used the sound of a copy machine to create rumbling little jingles. Ultimately, it was an excellent gateway into his universe, and considering how sprawling it is, Fictional Standard is a great gateway while we wait for whatever is next.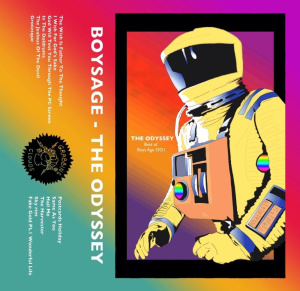 18.Boys Age The Odyssey – Best Of Boy Age Vol. 1
To harp a bit more on what was introduced in that long opener at the top of the page – the trend that the music industry (and beyond) appears to be moving towards is an absolute embrace of the single as the medium of choice. Not as something on sale at the store (uhhhh, except in Japan) but as a YouTube video, Spotify stream or six-second snippet while a kid dances awkwardly. This is all fine and good…artists can record and release at their own pace…but one valuable aspect an album provides is a chance to corral prolific artists who otherwise boast an absolute sprawl of music.
Boys Age release so many tracks and so many scattershot EPs and albums across so many labels, that finding a way into their fuzzy, croaky-voiced world seemed impossible. The Odyssey popped up near the end of the year and did just that, offering a well-curated glance into the self-described "sons of Yo La Tengo's" universe.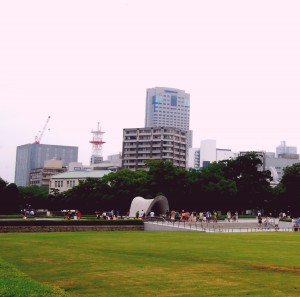 17. Various Artists Atomic Bomb Compilation Vol. 2
The trick is, despite this being somewhat of a memorial to the atomic bombing of Hiroshima and Nagasaki at the end of World War II, everything about Atomic Bomb Compilation Vol. 2 is urgent. United States President Obama said he's worried about a nuclear device going off in New York, and Fukushima remains fresh in the minds of Japan…demonstrations against nuclear power plants still happen, even though all of them are currently shut down. The atmosphere on this collection, appropriately, is tense and foreboding – tracks are either hinting at something dark or using faster-paced styles of dance music (especially juke) as a way to create chaotic and unsettling numbers. It certainly helps that the producers contributing to this collection are some of the most promising in the country – but what makes this one linger is an ever-present dread that's hard to shake.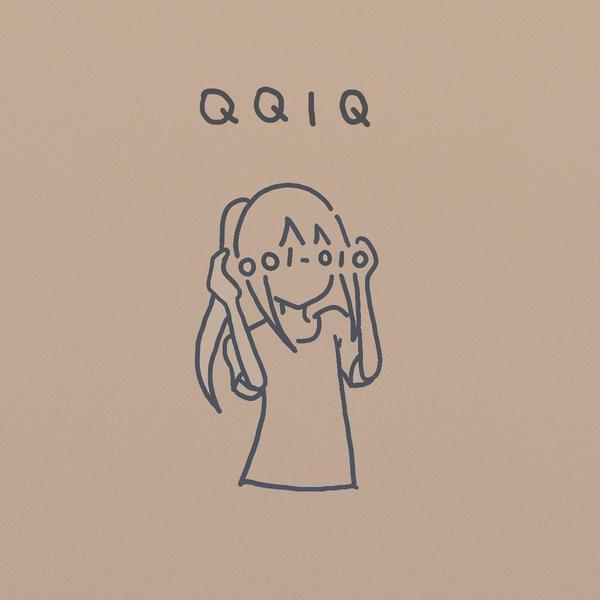 16. QQIQ 001-010 and 011-020
Mystery is overrated, but subtly tends to be overlooked. QQIQ operated from the fringes – they communicated through Twitter, set up a couple websites and mostly shared music through simple videos on YouTube – but never trumpeted how little attention about the group themselves put out there. It's an approach that puts the emphasis on the music, and QQIQ offered up shape-shifting sounds jumping from woozy pop on "Day Dream" to some of the most solid indie-pop put out by anyone in the country this year. It is spread across these two collections, but most of it is also just sitting their on YouTube, waiting to be heard without making much of a fuss.
15. Yuki Fly
It makes sense when a fledgling pop star or idol group turns to hip indie-level names for production help. Yuki, meanwhile, had zero reason to do so on this year's Fly. She's accumulated enough goodwill over the course of her career where it felt reasonably safe that whatever it sounded like, her 7th solo effort would top the Oricon album charts (it actually peaked at 2nd, bested only by an artist with an extra decade under her belt, Mariya Takeuchi).
Yet Fly opened with "Dare Demo Lonely," produced by Tokyo outfit Give Me Wallets that cast its eyes to the bottom of the dancefloor. It was a sad disco song, a starling slice of melancholy masked as a body mover. The rest of Fly didn't waver, highlighted by the minimalist longing of "Jodi Wideman" and songs capable of pure release (the title track…penned by half of LLLL, who contributes two more songs here). Fly ended up one of the biggest surprises within the world of J-pop in 2014.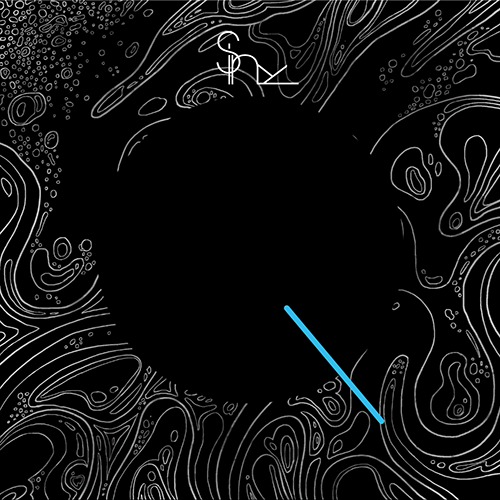 14. Qrion Sink
She's a fixture on social media sites who enjoys memes, boasts an emoji-loaded personal site and exists in the same Internet scene as various Maltine producers and Ryan Hemsworth. Yet Qrion's Sink doesn't move at a mashed-F5 speed whatsoever, and barely resembles the crowded work clogging up SoundCloud. The songs here shine thanks to space, the Hokkaido producer uses empty patches to make the rest sound stronger. The title track gurgles for a bit and appears ready to burst into color…but the beat drops out and only an acoustic guitar and a meek voice remains, while the splashing of water on "Mizu" gives the song an etheral quality, even when the thump comes in. It's a great album, and one that shows one can be tuned into the Web without being dictated by it.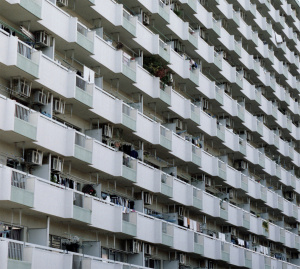 13. Mitsume Sasayaki
Mitsume's artistic trajectory has played out in reverse. The band's earliest songs were indie-pop gems out of the case, the only glint of dust on them being the low-fidelity recording quality. They got a little messier on their sophomore album Eye, but the bulk of that one still favored clean guitar pop with huge hooks, a strategy that made them the fastest rising band in Tokyo's indie community. Yet it's with their third full-length…and the one set up to get the most attention…they got strange. Sasayaki finds Mitsume deconstructing themselves – songs tend to be shorter, with many feeling more like sketches, and even longer ones moving away from the live-hall-eyeing choruses in favor of stripped down, 808-accented pillow talk. It was a total curveball from them, and Mitsume's first great album.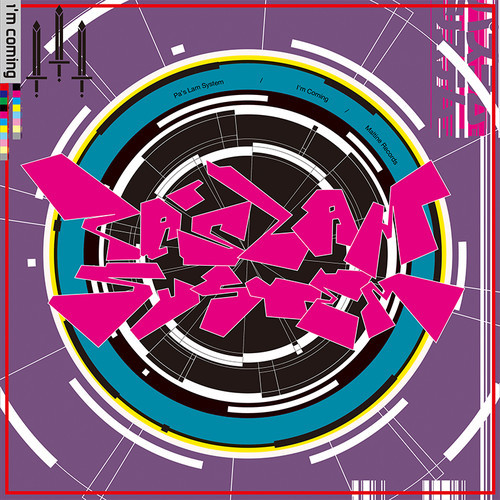 12. Pa's Lam System I'm Coming EP/Pa's Lam System and HyperJuice Hypaslam EP
Yes, yes, this is cheating but my list, my bullshit so…Pa's Lam System locked down Make Believe Melodies' song-of-the-year award back in the spring with "I'm Coming," the production outfit's hyperactive crown jewel. Taking inspiration from Jersey Club music, Pa's warped it into pure sonic bliss, zipping out the gate and turning the wish of "I just want to dance" into joyful escape from the world around it. It's the happiest chaos imaginable, and the corresponding EP found a handful of other Maltine artists putting their own twist on it.
The twist, though, was that Pa's Lam System matched themselves later in the year with "Like A Lady," their contribution to a split single with trap-leaning duo HyperJuice. The latter's song is fine, but I haven't listened to it once after hearing "Like A Lady" launch off for the first time. That one used what sounds like a camera snapping and a recorded message to build a similar whirlwind of a song, one that gorges on maximalism but all in the pursuit of sweet escape.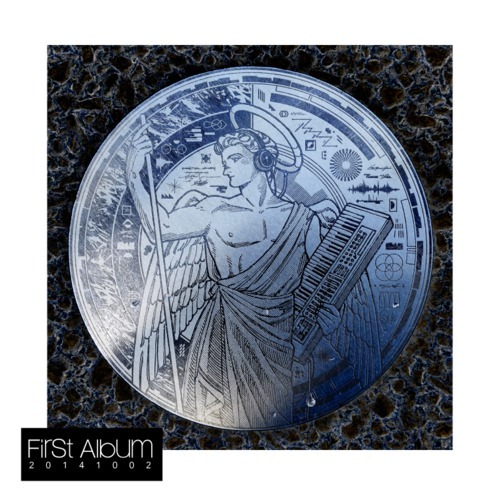 11. Tofubeats First Album
There's plenty of music that sounds like it was the result of a fruitful night spent on YouTube…but few albums actually sound like that experience like Tofubeats' First Album. Part of the joy of binging on videos…or music…online is how all barriers vanish, the only limitation being one's creativity (and maybe the "related video" algorithms at play). The Kobe producer has always explored tons of different territory, and none of that changed even though Warner was putting his music out now. First Album teases vaporwave before transitioning into chilled-out rap, and along the way hits on fidgety SoundCloud electro, smooth talkin' funk and big-time pop stomp.
But wasting on hours on YouTube also does away with the concept of time, another element First Album handles so well, this time with the aid of a major label. Tofubeats uses this full-length to put a handful of his favorite J-pop artists — who haven't been in the spotlight for some time — right in the center, like they were just a click away. Pes from RIP SLYME flexes on "Poolside," while comedian/singer Takashi Fujii holds down the swing of "Disco No Kamisama." Best of all, '80s heavyweight Chisato Moritaka stops by for the acid-squelched torch song "Don't Stop The Music," a slow burner that embraces the timeliness of song. It's an old-school sentiment, but one not too far from Tofubeat's Internet-raddled mind, and the two co-exist wonderfully here.