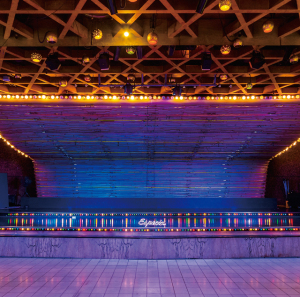 Note: This will be the final regular update around these parts for a bit…starting tomorrow (hopefully!) we will share MBM's top 20 Japanese albums of the year. And then we will go on a vacation where posts will be more infrequent. Fittingly, we end with Especia.
Osaka idol outfit Especia – who take cues from '80s city pop and '90s acid jazz sonically, and vaporwave visually – recently announced they signed a major-label deal with VERSIONMUSIC, under Victor, and will release their major-label-debut EP Primera this February. This is, immediately, good news – Especia have created some of the best J-pop of the last few years, capped off by this year's Gusto. More exposure and opportunities…and budget…via a bigger label is an obvious plus.
Yet worries surface, as ridiculous as that seems (especially because we are talking about idols, built for mainstream attention). A bigger label means more micro management, and the first taste of Primera's "We Are Especia ~ Naki Nagara Dancing" hints that this is already under way. Mainly, the video is only available through Yahoo! Japan's Gyao! video service…only a major label in Japan would think "the best way to get this outfit over to a bigger audience is to limit them to one site." The video, meanwhile, is a bit less wonky than what came before…instead of weather reports or glossy vegetables, we get faked live-show footage. The Parental-Advisory bit is good, but the rest of this is unremarkable.
If this sounds like goofy fan behavior…well, it probably is, as Especia is the only idol group going now where I'm willing to admit I start acting like your typical "stan" (ugh), give or take Perfume. But spirits remain upbeat…especially when I slap myself and remember "this is great for them! They probably get more dough! Good!"…after listening to the song. Which strikes a decent balance between major-label intro and Especia doing their thing. The first half is a slog – it is pure set up, introducing the group at the speed of a pre-credit info scroll – but then it opens up into an easy-going sway where the group do their thing over something that isn't quite as brash as some of Gusto's finer moments…but plenty good. And they introduce some central sonic ideas…the sax solo…and do throw in one exciting development with the rough-neck "what's my *bleeeeeeep* name? section.
So yeah…who knows where this will go, but that's part of the fun. And here's Especia's pitch for the mainstream listeners of Japan. Watch it here.