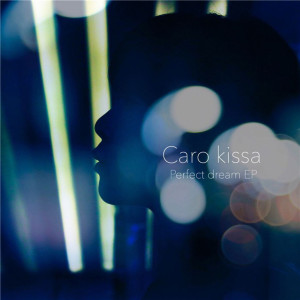 I've got a train to catch…but new MAP! Caro Kissa!
Click the play button icon to listen to individual songs, right-click on the song title to download an mp3, or grab a zip file of the full 21-track compilation through Dropbox here.
JAPAN: Make Believe Melodies
Caro Kissa – Saturday Morning

Indie-pop shall truly never fade out of style. As long as there are young people out there with access to some instruments and a computer to record with, the twee stuff will keep on coming. Caro Kissa have released one of the first great indie-pop EPs of the year in Japan with Perfect Dream, and Saturday Morning is an easy-going highlight, showcasing their skippy tempo and solid singing.
ARGENTINA: Zonaindie
Panda Elliot – Guerrero (AlexPatri remix)

Panda Elliot is three in one: woman, band and producer. A fresh new face in the music scene, she recently launched her second album Forastera, which shows a more confident Panda Elliot, well established in her own style. After the eclectic single Ligerita, she released Guerrero, a rockin' feminine song that forces you to move your head. The track is potent and full of energy on its own, so this remix by AlexPatri extends into the realm of fun, uptempo electronic dance.
AUSTRALIA: Who The Bloody Hell Are They?
Kučka – Divinity

A continuation of Kučka's future R&B leanings hinted at in her previous work, Divinity is a lush, surreal affair. Undulating rhythms sync perfectly with the swirling, cough-syrupy synths and Laura Jane Lowther's vocals, which sound at once sultry and innocent. Think an antipodean Purity Ring.
BRAZIL: Meio Desligado
Passo Torto – Isaurinha

Passo Torto is a quartet formed by renowned musicians from Sao Paulo's contemporary music scene. Isaurinha is taken from their second album, Passo Elétrico, in which they explore guitars and effects on acoustic bass and cavaquinho (sort of a small guitar often associated with samba), with the lack of percussion elements leaving space for harmonic and melodic experiments.
CANADA: Ride The Tempo
Munroe – Bloodlet

Fans of Lykke Li may enjoy newcomer Kathleen Munroe, who simply goes by Munroe. She makes chilling folk tunes like this one with a tinge of Americana (though I guess this would be Canadiana?). Production-wise, Bloodlet doesn't have too much but it's perfect just the way it is. Her lovely voice is all you need.
CHILE: Super 45
Patio Solar – Pintura

Guitars are back in Chilean pop and Patio Solar proves this. After a couple of self-produced releases (Patio Solar and Driminsún), these youngsters from a little corner of Santiago offer dreamy lo-fi melodies, sometimes close to shoegaze and psychedelia, on their 2015 debut album Temporada. The single Pintura is taken from the record, released through Piloto.
COLOMBIA: El Parlante Amarillo
Okraa – Healing

Juan Carlos Torres, the frontman of Bogotá's Globos de Aire, also goes by the pseudonym Okraa, and with this solo alias he makes deeper, more personal work within electronica. Okraa, who has done remixes for Scottish artist Turtle, shows the well-woven sounds that lead us to take a walk in our minds on Healing, from his debut Dreamachine EP.
DENMARK: All Scandinavian
Virgin Suicide – Virgin Suicide

The quintet Virgin Suicide will release their eponymous debut album on May 18, co-produced and mixed by Sune Rose Wagner (The Raveonettes). Here is first single Virgin Suicide as a MAP exclusive download.
DOMINICAN REPUBLIC: La Casetera
Behind The Tigers – Behind The Tigers

Behind The Tigers is a new, mysterious project from Santo Domingo. Their name is a literal translation of a colloquial Dominican way of referring to fun-loving guys as "tigres". Their first song, Behind The Tigers, is a breezy electro-pop tune, but as simple as it sounds, the duo claims there's more than meets the eye in their lyrics and wordplay.
ECUADOR: Plan Arteria
La Orden Del Baile Atrevido – Se Fue El Sistema

Se Fue El Sistema is the first single on the new EP by La Orden Del Baile Atrevido (L.O.B.A.), an electro-rock band with a euphoric style dubbed "rotten glamor". This song mocks the nightmare of Ecuador's paperwork, but it's also a criticism of the system in which we live. L.OB.A.'s debut album, Musica Del Cosmos, will be released this year.
GREECE: Mouxlaloulouda
Zebra Tracks – Waves

There's something totally irresistible about Zebra Tracks' intoxicating third album, Waves. They make thoroughly exciting, perfectly executed music that brims with fresh ideas, shimmery guitars and thundering rhythms, sharp and moving melodies, bleak, brooding but hopeful arrangements. They have wisely retained the elements that worked previously, yet there is a depth of emotion here they have never accessed before. Zebra Tracks have made an impressive stride forward and you'd be mad not to follow them.
INDONESIA: Deathrockstar
Nic Fit – Mimpi Pergi

If you watched a lot of MTV and crowdsurfed at gigs during the 1990s, then you may have the era forever in your heart as one awesome memory where lots of weird-sounding bands emerged and you love them. Nic Fit will bring back those happy feelings.
IRELAND: Hendicott Writing
No Monster Club – I've Retired

No Monster Club is the solo guise of Bobby Aherne, an ever-present at the heart of some of Dublin indie's more eccentric and memorable moments. I've Retired sees colorfully upbeat verses and bouncing choruses adorned with contrary lyrics: it's themed around a departure from the scene that's clearly not about to happen. What's bound to happen eventually, though, is one of Aherne's acts make a major, major impact. A space worth watching.
ITALY: Polaroid
Go Dugong – Imagine Me And You

A Love Explosion is the new album by Go Dugong. Spring is approaching here in Italy, so a record full of love and sensuality seems appropriate. There are mellow beats and psychedelic melodies influenced by 60s and 70s Italian soundtracks plus samples from old school Northern Soul hits. The album is free to download via Bandcamp.
MEXICO: Red Bull Panamérika
Animación Suspendida II – Creepy Groovy Hell

Vapor and sine waves are certainly bubbling under the skin of Animación Suspendida II, a duo comprised of Beto Ben and Mou (formerly of Bam Bam, the space-rock band that delivered Red Bull Panamérika's 2011 album of the year). With an amazing recording process, the pair improvise on iPad music apps, record to tape and then edit the final track. So, no Ableton Live here, just pure Monterrey psy-fi-phuture juice. The video is a must-see.
PERU: SoTB
The Deep Sea Monster – Like A God

The Deep Sea Monster, who formed in 2012, have emerged from Lima's independent music circuit with a sound encompassing psychedelia and garage rock. Their new self-titled album is a perfect match of experimentation and euphoria. Their challenge is to not limit their music in any way and their full discography is available for free on Bandcamp.
PORTUGAL: Posso Ouvir Um Disco?
Tape Junk – Thumb Sucking Generation

The Tape Junk, who first appeared on the Music Alliance Pact in October 2013, release their eponymous second album in April. It was produced by another talented Portuguese musician, Luís Nunes (Walter Benjamin), and recorded in a makeshift studio in Alvito, Alentejo. The calmness of the place comes across on the recording and its sound.
SCOTLAND: The Pop Cop
Tongues. – Anymore

Tongues. is the electro project of Kill The Waves frontman Tim Kwant, who is wildly succeeding in his mission to create inspiring pop songs that combine raw energy with a delicate touch. Bold synths, deep subs and soaring vocoders have justifiably drawn comparisons to Alt-J, Hot Chip and fellow Glaswegians Chvrches. With around 50,000 plays so far, Colours In The Dark sparked an online stir after being "accidentally" left public on SoundCloud earlier this year. However, MAP exclusive download Anymore is an even more impressive offering, a perfect union of uplifting and emotive.
SOUTH KOREA: Indieful ROK
Flash Flood Darlings – In The City

Seoul-based Flash Flood Darlings, who was raised in Christchurch, New Zealand, describes his music as romantic synth-pop. Debut album Vorab And Tesoro was released in February and is filled with a dreamy blend of genres. In The City has been well chosen as one of the album's two lead tracks, offering a synth line that makes it the perfect soundtrack for a night drive through any city.
SPAIN: Musikorner
MIWA* – Space Invad*r

MIWA* is the moniker under which Barcelona-based DJ and producer Sergi Miwa releases tracks inspired by avant-garde Japanese pop. His music is an open invitation to a galactic getaway, or a one-way ticket to wherever your imagination takes you.
UNITED STATES: We Listen For You
Hip Hatchet – Coward's Luck

There are thousands upon thousands of singer-songwriters in the world – and not a single one of them is like Hip Hatchet. His music is highly personal yet also universal. Every lyric packs a punch and every play reminds you just how powerful sound can be.