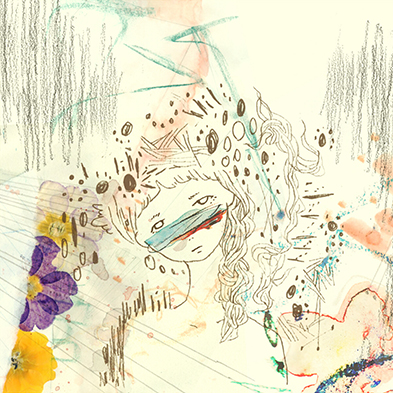 Programming Note – This week has been busy with writing…on deadline, right now!…so these parts have been a bit quite. Hopefully next week will be a bit more free…but we end the week with a big one.
For most of his career, Tokyo producer mus.hiba has been working with a single vocalist – Sekka Yufu, a fan-made Vocaloid singer. For his first release with Bunkai-kei records, though, mus.hiba has teamed up with a handful of flesh-and-bone singers to perform over his woozy synth blizzards. He already revealed his collaboration with Brooklyn singer Abigail Press earlier, but Lycoris also finds appearances by American singer Nori and Bunkai-kei artist Smany. Get the album here.
And that's not the last you'll hear from mus.hiba in 2014…he has a full-length album on Noble out this December…with a lot of Vocaloid appearances.