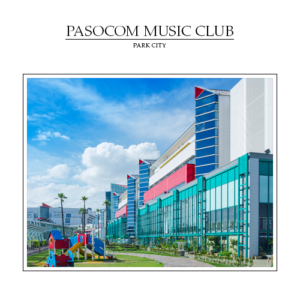 The past is never too far from contemporary music. The '80s have haunted Japanese music of all sorts for…well, probably even longer than when I arrived in 2009. Yet recently, it has been even more clear than ever before. Domestically, Suchmos have become a top-tier act using mellow rock stylings…not "city pop" as they've been tagged by some (hi), but rather a take on acid jazz and funk inspired by Random Access Memories, a reminder that no pop act has proven more influential this decade than Daft Punk…that recall a time gone by, with no shortage of others trying to catapult up based on their success. Yet it doesn't stop there…reissues of '80s Japanese ambient albums are a big deal right now, with the recent release of Midori Takada's Through The Looking Glass getting lots of looks. Abroad, this fascination with Japan in the '80s carries over to recently hyped-up outfits (but pretty good!), along with the continued presence of vaporwave in internet circles.
Yet despite all this, the take on the glistening, glitzy past that has most intrigued me comes from Japan, and isn't trying to be simply smooth. I've been thinking a lot about it recently because of the recent, final finish to Especia, a group who at their peak did this sort of thing better than anyone anywhere. This was a project full of Japanese people playing around with the imagery of vaporwave…but, thanks to actually being Japanese, came up with far more unexpected ideas of what it meant, along with ones borrowing from Japanese media culture. Other artists, even more underground then them, have stepped up recently. Boogie Idol's glistening mall-worthy emotional numbers, for one, alongside pretty much everyone on a Schau=Essen compilation.
Pasocom Music Club approach it the same way, and the just-released EP Park City is 2017's best representation of this persistent style. The outfit has been a jack-of-all-trades unit over the last few years, creating skippy numbers and digital-age covers of proto-city-pop among many more. Park City, though, is the first cohesive work the project has put out (via Maltine Records, natch), and it's a triumphant collection of songs that could work equally well in the club and the grocery store. That's clear on opening number "PALMのShow View(Intro)," an intro full of digi-sax and the sort of synthesizer notes that the employees at Jusco know oh so well. Yet this isn't shopping music…as Pasocom Music Club transform every note into something sweet and moveable, the first song serving as fanfare to a greater work than just vegetable aisle filler.
And that's when the heart of Park City kicks off. Pasocom Music Club create shifty dance numbers using all the goofy Muzak touches you'd expect from a Bandcamp scoundrel tagging his slowed-down Toshiba commercials "Japan," except delivered with a straight face. "Until Morning" features plenty of cheesy sax, but it also boasts a persistent drive and a sweet, albeit electronically disrupted, vocal contribution that ups the emotional ante. "VR Vacation," featuring Kindan No Tasuketsu's main vocalist, is basically an imagination of what Boogie Idol producing Avex pop stars might be. And then you have "Mobile Dog House ¥," goofy as a large chunk of it is computerized dog sounds, but incredibly effective as the track just glides along, featuring a tropical vibe that never feels all that resort like. Park City plays with ideas of the past, but in a way that is distinctly now, channeling images of yesteryear into something that could only exist now. Like Especia, Boogie Idol and others, it's the most compelling sort of sound turning towards the Bubble Years going.
Get it here, or listen to "Mobile Dog House ¥" below.