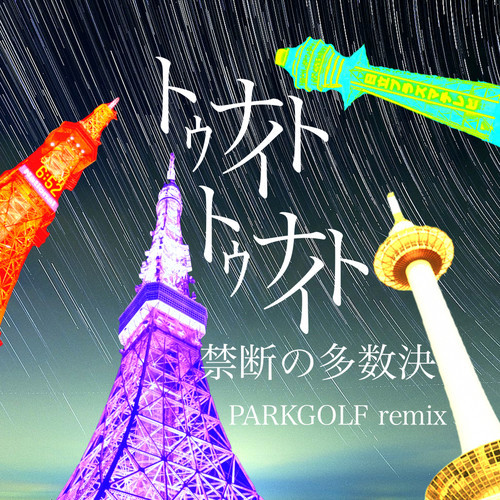 So much going on recently that it seems necessary to catch up on some of the things that have buzzed by in recent days (and because all of the albums that just arrived online deserve more time to grow). So, here's some new stuff out of Japan:
– Hokkaido producer Parkgolf reworked "Tonight Tonight" by Kindan No Tasuketsu, transforming it from a nervous bit of release to a full-fledged wonk out. His usual jellybean synths zip around the original vocals – complimented by rough bass slaps and other out-the-corner sounds. Despite being a technicolor whirlwind, the emotional punch of the original still comes through – even when Parkgolf hurls everything in his production box at it. Listen below.
– For something totally different…Mie-based ambient producer Nigori has a new number called "Latency Of Hospital," which can be heard below. It's a slowly unfolding number, but what gives it a nice personal touch are the vocal samples playing alongside it, which bless it with a peaceful slice-of-life quality.
– Last…and more on this one and the album it arrives on in the near future…is Nohtenkigengo's first taste of his latest full-length. And it is very promising – "Typhoon" is a jaunty number, with a great hook, but the way he plays the guitar (especially the little trills that go up every so often) give this a pop-ready immediacy that sure is sweet. Listen below.