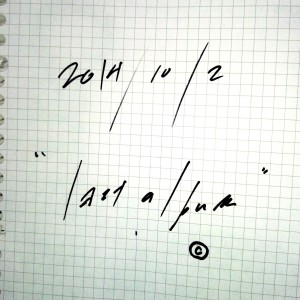 So this is some twisty Internet magic ahead, so let's take it one step at a time.
– This week, Kobe's tofubeats release First Album, via major-label Unborde (of Warner Brothers Japan). I reviewed that one over at Wondering Sound – it's great, and one of the better albums capturing the allure of the Internet – how obscure J-pop performers can exist next to manic electronic productions and laid-back rap numbers, a wonderful pinballing feeling – I've heard. You should go get it somehow!
– This has never been technically confirmed, but Bandcamp-fixture Cool Japan is probably tofubeats. Cool Japan was, at one point, an exercise in vaporwave hijinks, but transformed into an outlet capable of making one of the best songs of the year without a hint of late-stage-capitalism tomfoolery. I like to imagine that Cool Japan is a way for the now-super-busy tofubeats to indulge himself, and it has allowed him to explore sounds that probably wouldn't fly on a major-label release. So now Cool Japan has basically remixed the entirety of First Album…called Last Album natch…and posted it to Bandcamp.
At first, it seems like it is simply a chance to dip the relatively up-tempo sounds of First Album into the gloopy sea of vaporwave…the first two proper songs are basically just molasses versions of the original. Thing is, Last Album soon turns into an intriguing effort all its own, as it simply isn't just a slowed-down version of tofubeats' latest. When it hits "Disco No Kamisama," things widen – that one is a jittery remix featuring new samples (the word "Internet" stuttered over and over again) over some funky sounds. The song that should be the hyper-hyperactive "Candyland" is…a mournful piano interlude built around the same melody. The electronic instrumentals are in their own orbit. It isn't remotely better than the original, but it is far more complex a reimagining than "pitch it all down." Get it here or listen below.
– The final stop (for now), though, adds a whole new twist. A Tokyo artist named John Gastro took Cool Japan's remix and remixed it as well – down the rabbit hole we go. The Gastro version (made in one day) puts in some effort – the first rap song on the album gets a new wave of guitars added in, while the Cool Japan remix of "Poolside" gets turned into a finnicky bongo bounce. The whole, guitar-sweeted thing is pretty good and, if you have time to kill, listening to all three is a fun experiment. Hear John Gastro here or below.