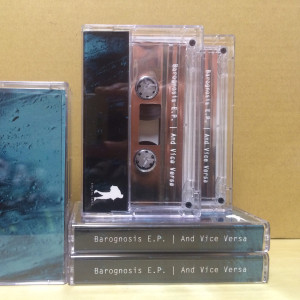 – Lost in the shuffle of the New Year, Osaka's And Vice Versa released a new EP via Kiniro Tapes. The founding member of INNIT made a hypnotic set of dust-covered techno, as tracks such as "Magnet" peel like paint at places but still end up morphing into engaging numbers (And Vice Versa gets downright ambient on finale "ITSL"). Get it here, or listen below.
– Trekkie Trax marked 10,000 followers on SoundCloud by releasing a new compilation album over the weekend. Hey, whatever the milestone, I'm in favor of new music from this energetic crew. This one ranges from Carpainter tackling J-pop on his "Kimini Kimini" to the reserved wild-out of Sleepwell's "Love Bullet." Listen below.
– Pretty good week for producer Lidly. He helped open the Tokyo and Osaka legs of Grimes' Japan tour — he was playing with Taiwan's Aristophanes — and he shared a new song called "Elements." It's a slow, nocturnal affair taking cues from jazz and hip-hop, but slowed down to a narcotic pace. Listen below.