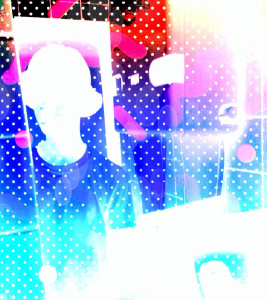 This month in the Music Alliance Pact, we spotlight young producer Eriqu, who has been making some really exciting electronic music out of Tokyo the last few months. Listen to him, and many more, below.
Click the play button icon to listen to individual songs, right-click on the song title to download an mp3, or grab a zip file of the full 19-track compilation through Dropbox here.
JAPAN: Make Believe Melodies
Eriqu – Gang Star

Neck-twisting wonkiness has been a common trait in most notable bedroom-produced Japanese electronic music worth checking out. Eriqu has his fair share of all-over-the-place tracks, but when he focuses a bit on the thundering Gang Star, he comes up with one of his best numbers to date. It ploughs ahead, although Eriqu adds a few unsettling touches such as scrambled voices or what sounds like a man making dog barks.
ARGENTINA: Zonaindie
Enero Sera Mio – Hasta Encontrarte

"January will be mine" is the translation of singer-songwriter Sol Fernandez's artistic project. Her music is a perfect match of soft melodies and dream-pop with carefully crafted arrangements and sound landscapes. This track is from Enero3, her latest work, which is being released through Bandcamp.
AUSTRALIA: Who The Bloody Hell Are They?
Nite Fields – Prescription

Prescription is the second single from Brisbane four-piece Nite Fields' long-awaited debut record Depersonalisation. While the intricate guitar work and broody vocals echo The Church, there's a humid, curiously distant tone here that is something totally their own. Starting with sparse prickly guitars and splashy drumming, the song folds in on itself towards the end, becoming slightly claustrophobic but in an intimate, whispery way. Nite Fields keeps you at arm's length – you have to squint through the haze of effects and layers to get a hold of anything solid, but once you do, you've already fallen hard for this moody and mysterious band.
CANADA: Ride The Tempo
Willows – The Shape I'm In

Johnny McArthur and Eric Moore make up the electronic duo Willows. They venture into uncomfortable territory melodically. The swirling repetitive underlying of The Shape I'm In resembles the dizzying sensation of intoxication. The bursts of energy are like the highs that come back to the inevitable lows.
CHILE: Super 45
Sin Órbita – Atardecer

Sin Órbita is a duo formed by Paula Roa and Martin Perez Roa, who last year released their first record, Neón EP (Sudamerican Records). Flirting with electronica and soul, the band are a mixture of Massive Attack trip hop cadence and AlunaGeorge sensuality.
DENMARK: All Scandinavian
The Radar Post – Traces

Songwriter and producer Esben Svane will release his debut solo album as The Radar Post in April. The record will also be titled The Radar Post (he's keeping his real name for an album in Danish later on) and here's first great single, Traces, which you can also download in WAV format on SoundCloud.
DOMINICAN REPUBLIC: La Casetera
MULA – Up & Down

MULA is a new experimental project formed by Anabel and Cristabel Acevedo (the twins from folk duo Las Acevedo) and up-and-coming DJ Rach Ro. Even though their musical backgrounds are very different, they want to defy certain preconceptions about mixing electronica with more urban styles. Up & Down, their first single, takes from reggaeton rhythms and electronic accents to create a space-like musical journey. Their first full record is out on February 22 on their self-made label, Pulcra Records.
ECUADOR: Plan Arteria
Mama Soy Demente – La Buena Suerte

Mama Soy Demente is an experimental rock band founded in 2005 by El Ermitaño and Jolgorio Vocal. La Buena Suerte is the first single from their third and latest studio album, El Disco Rojo, an eclectic record brimming with energy and power.
INDONESIA: Deathrockstar
Much – Carried Away

From Malang with Much love. The duo, consisting of Dandy Gilang and Aulia Anggia on vocals, will rock you with their fuzz-pop beat and embrace you with their warm distortion.
IRELAND: Hendicott Writing
Featuring X – Wild Love

A pop-rock teenage quintet from the back-roads town of Drogheda on Ireland's east coast, Featuring X are fast gaining traction for their buoyant, lively sound and skilful axe-womanship. Wild Love is their distinctive cover of Rea Garvey's classic, loaded with harmonies and feisty riffs. As well as new recordings, we've been promised something else, 'something special' in 2015.
ITALY: Polaroid
Havah – Meno Di Metà

Jonathan Clancy from His Clancyness and A Classic Education recently started a new label called Maple Death. The inaugural release is a split 12" EP between His Electro Blue Voice (already on Sub Pop and Sacred Bones), who contributed a hypnotic 19-minute track, and Havah, the new project of Michele Camorani (from punk hardcore legends La Quiete and Raein). Havah have a darker, colder and more post-punk sound. They usually play fast and short songs, and they are incredible.
MALTA: Stagedive Malta
Yews – Keep Trying Till It's Something

Singer-songwriter Yasmin Kuymizakis (Yews) composes and produces ethereal electronic pop music in her bedroom. Currently based in London, she has a different set-up every time she performs live, playfully changing and adapting her simple songs. Her debut Selene EP was released in 2014.
MEXICO: Red Bull Panamérika
Sotomayor – Cielo

Raúl Sotomayor and his sister Paulina were part of Mexico City's Beat Buffet, a hip hop combo that parted ways with its other members a few months ago. Not much time had passed when they announced this new project, whose introduction card is Cielo, a beautiful, downbeat, sensuous electropical tune.
PERU: SoTB
Los Outsaiders – Niña

Los Outsaiders are a great garage-rock group based in Lima. Led by Charlie VTW, their sound is influenced by classic and contemporary rock'n'roll. They recently released their first album with the help of producer Gordon Raphael, known for his work with The Strokes.
PORTUGAL: Posso Ouvir Um Disco?
Cave Story – Richman

Hailing from the city of Caldas da Rainha, Cave Story are Pedro Zina (bass), Gonçalo Formiga (vocals, guitar) and Ricardo "Caguincha" Mendes (drums). Their sound will delight fans of Pavement. Richman is an obvious tribute to the great American musician Jonathan Richman.
SCOTLAND: The Pop Cop
Monogram – Anno(mute)

Monogram, aka Liam Rutherford, first appeared in MAP's August 2013 edition under his previous pseudonym Mast. The accompanying song, Romance, was my favourite of that year. Anno(mute) is a subtler, haunting offering, but remains true to his DIY ethic. Working from a remote cabin studio in the Borders, he plays all instruments, designs his own artwork and self-produces his promo videos to create an all-encompassing experience.
SOUTH KOREA: Indieful ROK
JoJo Blowhard – Good Night

Operating under the motto that "lying is OK", JoJo Blowhard writes sad songs that make for great company. His first EP Good Night was released in late 2013, but he has come under the spotlight again with the recent release of the title track's video. A sober melody paired with JoJo Blowhard's sympathetic voice, the tones from Good Night will linger long after the song has stopped playing.
SPAIN: Musikorner
Buck & Cake – Brillo Labial

According to a close friend of Buck & Cake, the music Douche Buck and Cake Moss play is about "leaving subtleness behind, marrying an old man and counting the days to his demise in order to inherit his fortune. It's dying your hair blonde using cheap products… and refilling your Chanel bottle using that coconut cologne you bought in a dollar shop." Basically, Buck & Cake's electropop is about carelessly giving yourself over to the pleasures of life.
UNITED STATES: We Listen For You
Twin Limb – Long Shadow

The music of Twin Limb is that constantly folding and dancing smoke of a freshly blown-out candle. Minimalist sounds find itself turning into emotional highs as the pure talent of Twin Limb sneaks through the smallest mannerisms of brilliant songwriting.