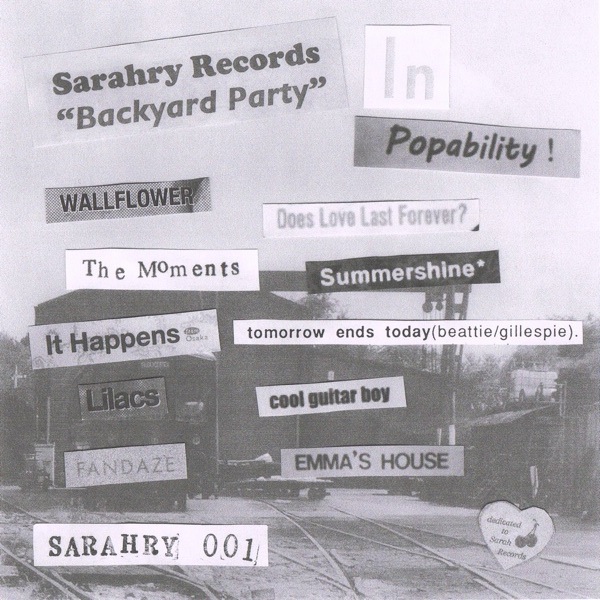 Indie-pop, twee, wimpy love songs, cardigans, you know the schtick, let's just focus on the music.
A group out of Osaka called Sarahry Records will be holding an event at the Pangea Cafe in Sakai on September 22, described as "dedicated to Sarah Records," the seminal English indie-pop label from the 1980s. The event will feature some of the best up-and-coming guitar-pop bands in the region today, and in advance of the show Sarahry has released a special compilation featuring each of the groups performing at the even covering a Sarah Record's classic. The versions appearing on this online compilation don't stray from the source material – Wallflower's take on Brighter's "Does Love Last Forever?" and Lilac's cover of Heavenly's "Cool Guitar Boy" sound faithful – which is appropriate given these groups wide-eyed love of indie-pop…they aren't going to go and muck up the classics. Only Fandaze's version of The Field Mice's "Emma's House" seems slightly adjusted, moving at a slower pace than the original. It still sounds fine, but you should really just listen to the original, here's a link (critical bias: it's my favorite indie-pop song ever). Visit the official page here, or listen below.
In other Japanese indie-pop news, quaint outfit Traffic Light have released a split EP with long-running Ann Arbor project Saturday Looks Good To Me. You can buy the single at the Violet And Claire store in Shibuya, or cop it online here. There is no sample of the songs online at the moment, but it's a good move for Traffic Light, teaming up with a group who has been receiving a lot of praise from the American music media in the past ten year.