20. Lolica Tonica Make Me Feel EP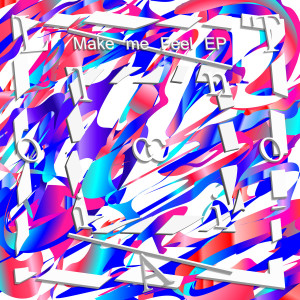 Tokyo's Trekkie Trax runs on pure energy, the netlabel being a rare case where seeing anyone in their orbit live trumps digging into the .ZIP files they upload online. And they have released a lot of great dance music over the last couple of years, with 2015 being a benchmark year for them. Yet it all gets ratcheted up live, especially when the Trekkie Trax crews gets together to support one another (a live highlight for me was at this Jersey Club show, during Trekkie Trax head Seimei's set, when the Trekkie Trax crew started going nuts and jumping on the front rail of the venue).
Lolica Tonica's Make Me Feel EP captures the netlabel's energy on file better than anything they released this year, a maximalist collection of songs loaded with snapping vocal samples and dizzying synths, rounded out by solid remixes from label heavyweights Carpainter and Zekk. The title track wins the day, though, and stands as one of the most joyous electronic songs to come out of Japan over the last 12 months. It's all jitters and release, taking sounds that have seemingly been trained by SoundCloud producers and pushing them even further until breathing new life into them. It's restless, and would make for a hell of a mission statement.
19. Shigge Sun Lime Juice / Tiny Block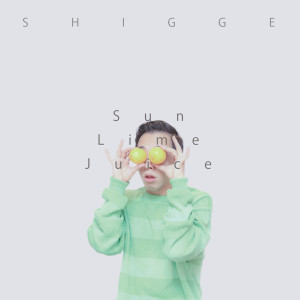 Speaking of Internet-centric dance labels who had great years, Fukuoka's Yesterday Once More quietly put together one of the most compelling Bandcamp release pages you'd find anywhere in 2015. From the reflective sounds of Katafuta's Ginger to the bat-shit-quick bounce of DJ NHK Guy, they put together a varied but always strong stable of music. Label head Shigge, though, lays claim to the two best entry points into the imprint's vibe this year, starting with Sun Lime Juice. What started off as a tropical breezer of a set — especially come the delirious "Bed Room Warmer" — turns reflective come the cloudier conclusion of "Stay With You." This October's Tiny Block went in a more R&B and hip-hop-influenced sonic direction, but held on to the same emotional mix of outright bangers and sparser creations.
18. Negicco Rice & Snow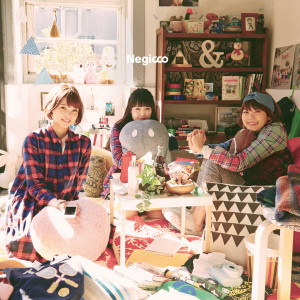 Negicco have always been a bit behind of trends. They formed in 2003, right after Morning Musume fever was cooling off and a half-decade of relative indifference to idol music, depending on how you classify Perfume. The trio came to life in order to shill locally grown onions a decade before efforts by rural Japanese government were trendy. They've been repping Niigata for more than ten years now, yet they never got a speciality item at local fast-food joints.
Yet being out of step paid off big time on Rice & Snow, at least as a cohesive listening experience. Whereas the bulk of idol music retreated into fan-base-pleasing sounds or hoped that having at least one former member of BiS would be enough, Negicco put out an album that refused to sit still. Backed by a wide array of producers but anchored by long-time songwriter Connie, the trio delivered throwback pop to talkbox-soaked funk to the best song Yasutaka Nakata forgot to make in his career in the bouncy "Triple! Wonderland." I'm not sure much idol music is apt for night-drive videos, but then again not many idols released "Blue, Green, Red And Gone," an off-kilter nocturnal tune doubling as a road map of Tokyo. It was the best idol-pop album of the year, but Rice & Snow matches up with most pop albums, and was the year's most surprising stunner.
17. Foodman Couldwork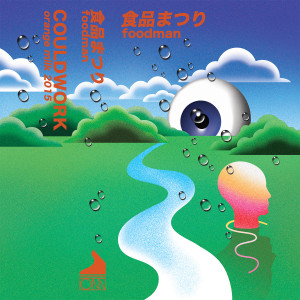 Foodman has never felt like an album artist, or a singles artist for that matter. His oddball approach towards footwork — shared via a steady stream of EPs, SoundCloud experiments and compilation nuggets — feels more like a constantly unfolding collage, each new page featuring magazine cut outs of whatever items tickle his sonic fancy as of late. So all praise to New York's Orange Milk Records, champions of many great Japanese artists, for finding just the right format to highlight dude's herky-jerky sound. Couldwork is half compilation, half new sounds, but all together a great intro to Foodman's disjointed world. It shows off his way of taking seemingly weird source material and composing minimalist jams out of them — such as a mosquito and a clap on "Mosquito & Clap" — to making clattering noises gel together just right ("Kawazakana"). It even features an intense guest appearance from a pre-Grimes Aristophanes, on the album's most confrontational moment. Couldwork is a hell of an entryway into Foodman's world, but it's also one of the best all-around collections he's made in his wonky career.
16. Yullippe Lys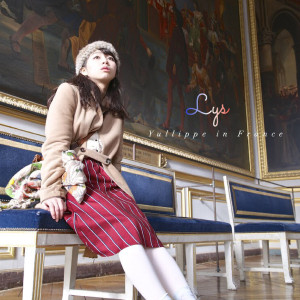 Electronic music out of Osaka in recent years has tended to either be a sort of hyper-real pop (see: Seiho, Avec Avec) or more deep-space inclined (And Vice Versa, Ryuei Kotoge). Whatever form, the scene out there has been mostly spacious, with the closest thing to constriction coming from Kyoto's Eadonmm, who is more unnerving than claustrophobic. Producer Yullippe didn't stand out just because her music sounded like it was made purely from dark matter, but that she created such compelling songs from such oxygen-deplete noises. Taking cues from industrial and techno, her Lys sucked in all light and shot out shadow-y dance tunes that had enough beat to work on a dance floor while also housing an uneasy side. Few albums sounded as heavy as Lys in 2015.
15. Tricot And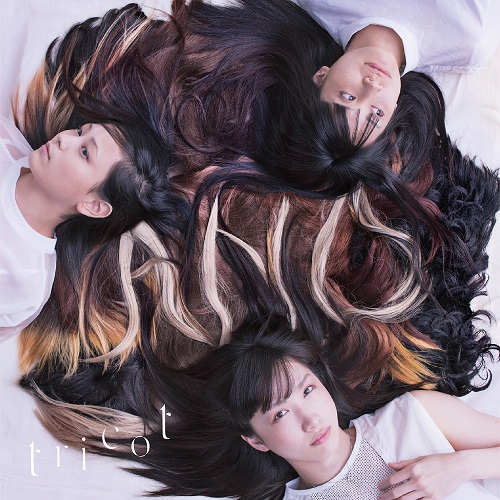 Bunkering in for a STEM degree might lead to an alright job, but you also cut off a whole bunch of important knowledge. For all the talk about math rock in regards to Kyoto's Tricot — guilty as charged — the trio have always been as about the humanities as they have graphing out guitar notes. And found them balancing factory-precise music and emotional release better than before, with polished numbers such as "E" featuring vocals on the verge of cracking. As tight as Tricot sounded across this album, they found a way to inject raw feeling into it too, whether that be the near-whispered words of "Kobe Number" or the tumbling chug of "Kieru, Vanish." If you were looking for an argument in favor of a balanced education, And was a trump card.
14. Various Artists Schau=Essen 2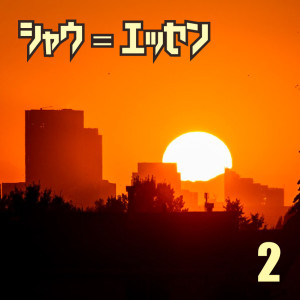 OK, I swear, this is the last time I bring it up…but beyond just being an empty marketing slogan, new City Pop doesn't even sound like anything from the '80s. Like, half of it is pop with really sharp bass lines, or maybe it sounds like Fishmans. Plenty of it is good, but this stuff didn't even get close to being model kit versions of the Bubble Era (plenty of those too, though), but just sounded…like the '90s, maybe?
Schau-Essen 2 would be worthy of highlight simply for actually capturing the glitz and ridiculousness of '80s J-pop, but it jumps up this list for also capturing the emotional messiness buried in all those synths and sax blurts. It all hangs out on Coffee And TV's "Drive With Me," a boogie tune wherein the producer steps up to the mic and delivers some electro-soaked singing. "Vocal is shit," he wrote on SoundCloud, but is far from polished delivery adds an emotional realness perfect voices rarely can capture, and adds real intrigue to otherwise decadent music (though, also, that keyboard solo). This balance between big neon sounds and sweetness makes the comp a strong listen, from Boogie Idol's shimmering number to C-Side Sea Site's breezy longing on "Summer Reflection." And it's stupid fun too — I'm willing to bet no album on any other "best of 2015" list features a four-minute-plus fake radio show interview. In a year where City Pop nostalgia was seemingly in, here was one of the few albums capturing what it was about from all angles.
13. Spangle Call Lilli Line Ghost Is Dead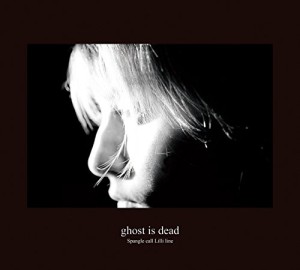 Ghost Is Dead is like an email out of the blue from someone you haven't seen since high school. It's a cup of coffee or two with a friend you lost touch with, a gentle reminder that for all life brings that the intrinsic character of that person remains the same. Spangle Call Lilli Line didn't juke in any new directions, as they once did from album to album, but was rather an 11-song reminder of the vibe they do so well. That this album probably shouldn't exist — it was the band's first in six years, after each member's life basically got in the way of the group — makes it sweeter, and the bare-bones circumstances in which it came into existence makes for one of the trio's most immediate albums. All the adjectives get checked off — reflective, uneasy, dusky, nocturnal — with moments of skyward release thrown in for good measure ("Constellation"). Ghost Is Dead is nothing daring, and that made it all the more comfortable to soak in.
12. Boys Age Calm Time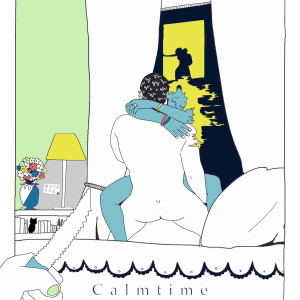 Saitama's Boys Age have slowed down ever so slightly, at least compared to their gushing-hose output of the last three years, when they had a new song, like, everyday. The duo still work at a pace faster than most bands — they already have an album prepped for this January, these guys don't take vacations — but they've been a bit more relaxed in rushing out material, resulting in albums that are a bit more cohesive all around. Calm Time is the best of the lot, inspired by a murder-centric video game, and a surprisingly mellow collection. Despite an easy-going speed, Calm Time features psychedelic strokes and a general sonic wetness, made all the more intriguing by the marble-mouthed vocals. All of Boys Age weirdness was on display, but refined into their most digestible album yet.
11. Various Artists Atomic Bomb Compilation Vol. 3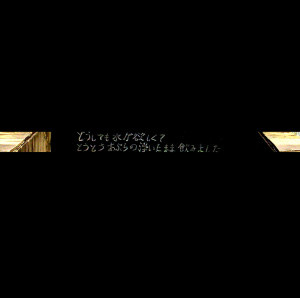 Removed of all political context, the Atomic Bomb Compilation has been one of the finest collections of Japanese juke music over the last three years (and starting with this installment, non-Japanese artists as well). This third set once again showcases the many takes on the style that have cropped up across the island, from the skippy piano-driven work of Gnyonpix to the manic noise of lililL. Sound alone, this is one of the best single collections of Japanese juke in 2015.
Yet Atomic Bomb Compilation Vol. 3 comes loaded with context, some of it intentional (this one came on the 70th anniversary of the end of World War II, which ended thanks to the atomic bombings of Hiroshima and Nagasaki, the former where this comp originates form) and some coincidental (the double whammy of nuclear reactors being reactivated post Fukushima, and the country's current shift away from pacifism). This collection, especially its more disjointed and chaotic moments, captured the uncertainty and ill feeling shrouding the country as 2015 comes to an end, making for a far more punchy political statement than any chants could.