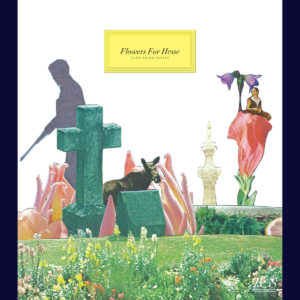 There comes a painful moment where you realize you are only getting older, and all the things that you love lost to time are not necessarily going to carry over to future listeners. For me, that has mostly centered around this period in Japanese indie music — let's say 2011 to like 2013, maybe 2014 — that produced a community that appeared ready to morph into something even greater. CUZ ME PAIN, Hotel Mexico, Moscow Club — it wasn't centered in any one place, but found a sweet spot between Shibuya after dark and SoundCloud. But it has faded away, like all moments do, and feels destined to slip away. It was great when it was happening, and I love to revisit…but you can't expect others outside of it to come to it the same way.
Elen Never Sleeps belonged to this community, and created dreamy indie-pop wit an intimate breath-on-neck quality to it. Just listen to the Silver EP, clouded by melancholy and uncertainty ("I tried to find a job" being a particularly stinging line). That project went into hibernation, but in one of those welcome surprises has returned in 2018 with Flowers For Hesse, a full-length album that easily could have slid in to that golden period. A lot like Moscow Club's triumphant Outfit Of The Day, it tickles all that longing for this music community in a listener like me. And like that album, it isn't a pure nostalgia trip, but testament to what made the project so good in the first place.
Elen Never Sleeps lets the emotion come through pretty clearly across this album, with the title track setting the stage with plenty of space for melancholy vocals delivered unabashedly…when he wants to sell the emotion, those words get stretched out. Songs across Hesse unfold at mid-tempo, with plenty of space for the words to shoot high, all while maintaining an air of closeness (see the head-down-walk of "Anna from Heaven," or the more aggressive posture of "A Faded Beauty," which goes from a stomp to vulnerability quickly). "Haunted Darling" picks up the pace for the most throwback sound here, while Elen Never Sleeps flexes some new tricks that show this isn't simple dipping into the past, such as the slow-stroll pace of "Violet Jazz" and highlight "Paradise Lost," featuring pleasant flute-style notes and good use of sampled voices. At one point on the album, Elen Never Sleeps sings "nothing ever lasts forever," and he's right. But Hesse reminds that it doesn't have to just go away, either. Get it here, or listen below.